News
hardware & software
17 December 2019, 10:49
author: Konrad Serafinski
Xbox Series X Actual Name is Just Xbox Apparently
The next generation of consoles from Microsoft is called simply Xbox - without the addiction of Series X, as we all thought. Such information was provided by the company's spokesperson in a conversation with Business Insider. Which means Series X is the name of a particular model...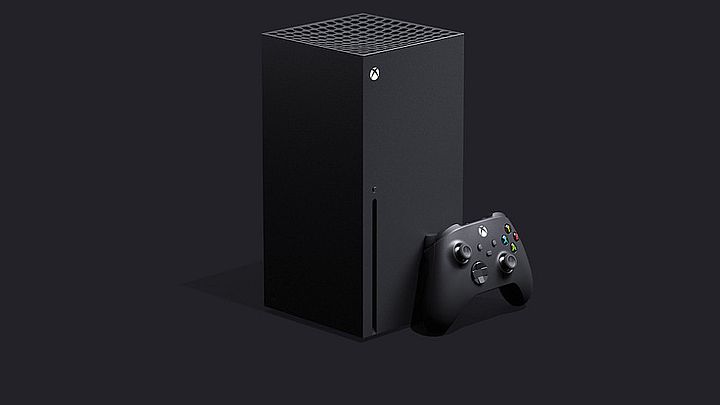 I, for that matter, really like the new Xbox. Now it really looks like a box.
Microsoft presented its new console at The Game Awards 2019 last Thursday. The hardware, which we knew until then as Project Scarlett, was presented as Xbox Series X. But as it turns out... this doesn't have to be the final name of the new "box". Business Insider took interest in the rather unusual graphic presentation of device and decided to contact Microsoft's spokesperson who left no doubt (or maybe just introduced it?):
"The name we're carrying forward to the next generation is simply Xbox. And at The Game Awards you saw that name come to life through the Xbox Series X."
And so we have it - next-generation Xbox is called simply Xbox. As stupid as it sounds, it isn't when we look at it from the business aspect. The company decided to rebrand in order to be able to focus on one name, recognizable around the world in the future. Xbox Series X is part of four generations of Microsoft consoles, beside the original Xbox, Xbox 360 and Xbox One. This might cause some confusion among the clients (especially not very familiar with the subject of video games). Especially if we compare it with the simplicity of Sony (PS, PS2, PS3, PS4 and the announced PS5) - where each consecutive number means a new generation.
Business Insider writes clearly: Xbox is the brand, and Series X is the model. The console name is simply Xbox, just like the first generation. This state of affairs strongly indicates that Microsoft is already working on other versions of the new "box". Let us remind that such rumors have been repeated for several months. It started in July 2018, when two consoles, a classic and a streaming one, were mentioned. Then two versions, named Lockhart and Anaconda, were described. Recently, Phil Spencer (CEO of Xbox) announced that Scarlett will not be Microsoft's final console. Adding to that the fact that Xbox devkits are rare, because the company wants to surprise Sony, we can be almost sure that Series X is no more and no less than a model.