News
video games
17 October 2022, 15:02
Sniffer Wins Minecraft Live Mob Vote 2022
During the Minecraft Live 2022 event, the winner of this year's Mob Vote was announced. It turned out to be Sniffer, who outclassed all rivals. Microsoft and Mojang also revealed some of the new features that will hit the game in patch 1.20.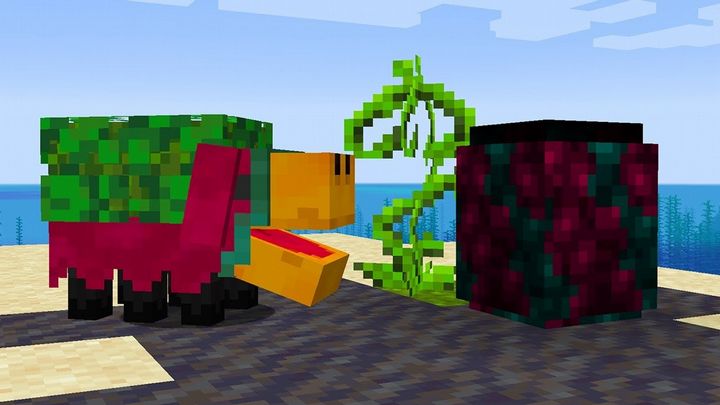 Minecraft Live 2022 event took place on Saturday, October 15, and one of its highlights was the announcement of the results of Minecraft Mob Vote 2022 - a vote held the day before to select the new mob that would then make its way into the game. The community chose between the ancient herbivore Sniffer, Rascal, who enjoys playing hide-and-seek in the underground, and Tuff Golem, which is an animated statue.
Minecraft Mob Vote 2022 - results
The chocie of Minecraft fans pointed at the former creature. Sniffer won more than half of all votes. Second place went to Rascal, and third place to Tuff Golem. You can watch the announcement of the winner below.
Importantly, Sniffer will not appear roaming the world of Minecraft like most other mobs. Instead, you'll have to find its egg in oceanic ruins and then make sure it hatches. Once Sniffer grows up, he'll start roaming the various locations to sniff for seeds of rare ornamental plants, which he'll dig up and deliver to the player.
Minecraft Patch 1.20 - content and release date
Fans of Minecraft are hoping that the creature will already make its way into the game in the next "big" update after the one numbered 1.20 - although Allay, the mob that won last year's vote, had to wait its turn for two patches. Either way, it will take a while, especially since the release of patch 1.20 is not scheduled until an unspecified date in 2023 (unofficially we hear about January).
The novelties patch 1.20 will introduce to Minecraft are described in the video below. In a nutshell - there will be camels, capable of carrying two players on their backs; bamboo blocks, from which we will build, among other things, a raft, or carved book shelves. Steve and Alex will also be joined by new skins (they will be Sunny, Kai, Makena, Alex, Zuri, Efe, Ari and Noor).
You can watch the full recording of the Minecraft Live 2022 event here.