News
video games
13 September 2023, 13:08
Total War: Pharaoh Launch Imminent; Modest System Requirements
Creative Assembly has revealed the release date for Total War: Pharaoh. We also learned its system requirements on PC.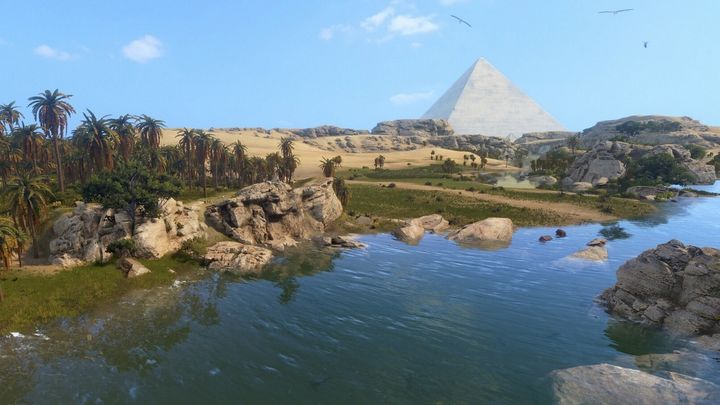 We learned the release date of Total War: Pharaoh. The latest strategy game from the studio Creative Assembly will be released on PC on October 11. Below you can watch an 8-minute video, showing a bird's eye view map of the game world.
It is worth mentioning that the production will be available not only in digital version - a boxed edition will also be released for Total War: Pharaoh. However, it will hit store shelves a little after the game's release, namely on October 23.
Dynasty Edition - as this version has been named - will include a double-sided map/poster, as well as cosmetic packs called Avatar of the Gods and Heart of the Shardana.
Last, but not least - we got to know Total War: Pharaoh's system requirements. Many gamers will be happy to know that they are not too high.
Total War: Pharaoh - minimum requirements for PC
Processor: Intel Core i3-2100 / AMD FX-4300
Graphics card: Nvidia GeForce GTX 660 / AMD Radeon R9 270 with 2 GB of VRAM.
RAM: 6 GB
Disk space: 50 GB (HDD / SSD)
DirectX: Version 11
Operating System: Windows 10 64-bit
Total War: Pharaoh - recommended requirements for PC
Processor: Intel Core i5-6600 / AMD Ryzen 5 2600X
Graphics card: Nvidia GeForce GTX 1660 Ti with 6 GB VRAM / AMD Radeon RX 480 with 8 GB VRAM.
RAM: 8 GB
Disk space: 50 GB (HDD / SSD)
DirectX: Version 11
Operating System: Windows 10 64-bit