News
video games
20 January 2019, 13:33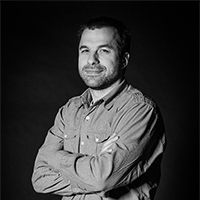 author: Przemyslaw Bartula
Warhorse Studios teases Kingdom Come Deliverance 2
Co-founder of Warhorse Studios published a photo on his twitter account, which suggests that the second part of Kingdom Come: Deliverance is in the works. The action would be set in 1506.
Several hours ago, Daniel Vávra from Warhorse Studios published on his twitter some photos from the development of Kingdom Come Deliverance. We have known for some time now that there will be a few more DLCs to the game, including Band of Bastards and A Woman's Lot, so the presented shots didn't seem to be anything special. However, there is one detail that gives the matter a whole new meaning.
Below you can find one of the published photos:
If you look at the upper right corner, you will the inscription "KCD2 – 1506". There seems to be only one possible interpretation – Kingdom Come Deliverance 2 is coming!
The story will be set in 1506, 103 years after the events of the first installment, when Bohemia, as well as Hungary and Croatia were ruled by Vladislaus II of Hungary. So it is certain that Kingdom Come Deliverance 2 we will put us in the shoes of a new protagonist, perhaps a descendant of Henry. Unfortunately, that's all we know at the moment. We can only speculate that the release of the game will probably take place in 2020, near the release of the next generation of consoles. In 2019 we will receive two more story add-ons to the first instakllment and a number of other novelties, including e.g. mod support.