Essays
08 November 2019, 11:50
What will GTA 6 Look Like? We Review All Leaks
Various rumors and leaks about GTA 6 have appeared on the Internet in the last few years. So, let's check all the gossip and pieces of information we have received so far about the long-awaited GTA 6.
GTA is one of those few series that whenever a new installment is just around the corner it launches a ballyhoo long before the game hits store shelves or rather digital platform slots. This disturbance in the force is partly due to the Rockstar Games studio's reputation – for the past two decades, almost every video game designed by this British developer has become an obvious candidate for the title of the game of the year.
Not without significance is the controversy aroused by the franchise – its subsequent parts used motifs, themes or topics, that many titles in video games industry simply couldn't afford to deal with. Violence, sex, torture, politics (presented without any constraints or restrictions) – in Grand Theft Auto it's all there, often in the form of a ruthless satire, which is usually an appropriate commentary on our surrounding reality. GTA is famous for being controversial, ridiculous, iconoclastic, provocative... and it's just a damn good series. It would be difficult to point out any cons, even when we have the impression that it might have gone a bit too far in some places. And for all that this franchise is loved by millions of players all over the world.
It's no different when we start to speak about the next installment of this series. Although the GTA 6 hasn't even been officially announced yet, it appears in our newsroom as a regular guest, almost always accompanied by such words as 'gossip' or 'new leak'. So let's take a closer look at what has been said so far about the next Rockstar Games' AAA project and what information we've received from our anonymous mysterious sources.
TABLE OF CONTENTS
Platforms – you are here.
IS IT WORTH TO BELIEVE?
We all know how leaks turn out to be, sometimes they're not bogus, and in other cases they're just silly gossip. There are no particular rules here. However, one thing is certain – some of this information is actually confirmed. There's nothing weird about that. It is extremely difficult to keep a thing secret when studio members, marketers, publishers, often employees of digital stores, as well as their families, know about the game long before the official announcement. At the moment, we can assume that all details concerning GTA 6 are known among 5 to 10 thousand people all over the world. It's therefore not surprising that some of them have succumbed to temptation.
Platforms: GTA 6 available on PS4 or PS5?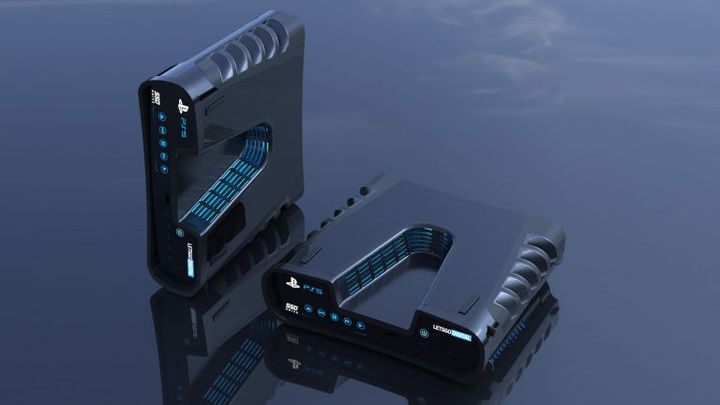 Although we still don't know when GTA 6 will be released, it seems almost certain that we're going to be playing this title on PlayStation 5 and Xbox Scarlett. Rumours about this have been spread several times over this year. First, we had a leak from Pastebin, which suggested that due to technological limitations (especially hardware memory related ones), Rockstar Games developers would not be able to deliver their vision on PlayStation 4 and Xbox One, so they decided to dedicate the title to next-generation hardware only.
The topic reappeared recently in October when, after the official announcement of PlayStation 5, including PS5 specification, an anonymous European developer confessed that he had worked on the AAA title, which is being developed for Sony's new platform. Also, he boasted that he had access to various information about the console and its upcoming games. This man confirmed earlier reports, stating that the GTA 6 will hit the next generation of consoles. But that's not all – the Japanese want the next installment of Rockstar's gangster series to be available as a temporary exclusive title on their platform. It is worth noticing that the same person was the source of information about components of PS5 – the details revealed in December 2018 turned out to be true. Therefore, it cannot be ruled out that something is actually happening.
Of course, the release of the game on new consoles does not exclude a PC port. This seems quite probable, although you will have to wait a little longer for it.
WHAT ARE THE CAPABILITIES OF NEXT GEN CONSOLES?
We already know that both next-generation PS5 and Xbox Scarlett consoles will use AMD components. Their heart is the modified Ryzen processor, manufactured on the basis of the Zen 2 architecture (although according to the latest reports it will be rather known as "Zen 2.5"). Graphical calculations will be maintained by Navi GPU (Radeon RX 5700 and 5700 XT cards). High speed RAM and SSD are additional advantages that complete the specification.