Essays
03 April 2021, 23:00
TOP 100 Video Games of the Decade - Ultimate List of 2010s Greatest Hits! PART 1 of 3
In the last decade, hundreds, maybe even thousands of great games have debuted on the market. We tried to select the best of them – those that defined the last 10 years of gaming.
Inside #55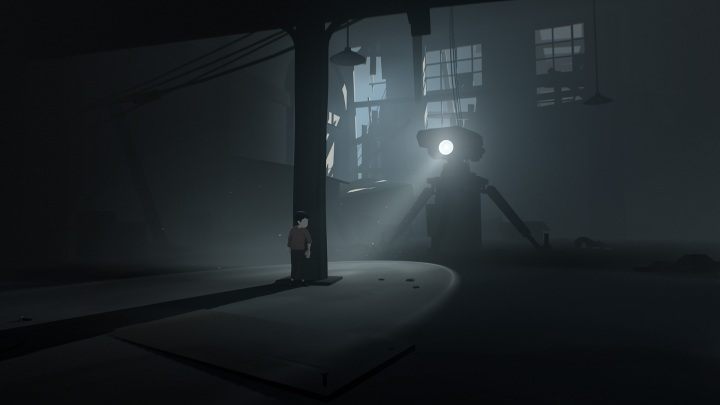 Genre: platformer
Release date: June 2016
Platforms: PC, PS4, XOne, Switch, iOS
Why is this game simply a must-play?
Because never before or after have I seen a world that simultaneously terrified and fascinated me so much, even though I knew absolutely nothing about it until the very end.
Martin Strzyzewski
One of the positives of the digital revolution has been the huge boom in indie games. They've proven that even without publishers, a gigantic marketing budget, and large teams there is a chance to succeed - with platforms like Xbox Live Arcade or Steam, all it takes is an idea, talent, and luck, and even a few passionate people may present their product to the world. As in 2010, Playdead studio did with its debut game Limbo. The dark platformer delighted gamers.
The team's second title has already been anticipated with great interest. And it was a long wait - Inside was released six years after Limbo. Once again, we find ourselves in a very gloomy, mysterious, and rainy world, during the exploration of which we had to show dexterity in action sequences and the ability of logical thinking while solving numerous puzzles. Although the title wasn't as innovative as the previous one, it was again interesting with well-thought-out mechanics and intriguing with its overwhelming atmosphere.
Journey #54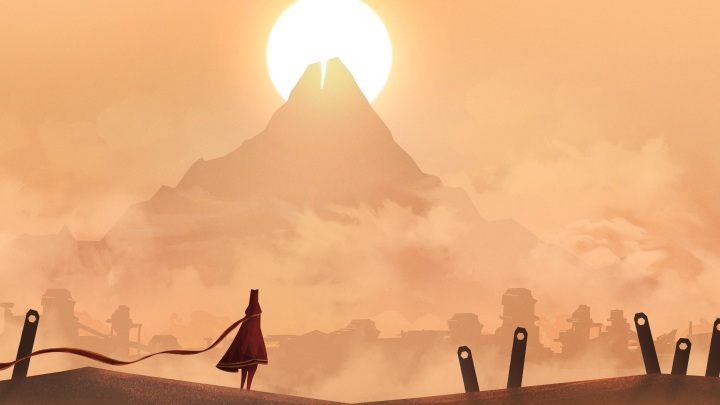 Genre: exploration game
Release date: March 2012
Platforms: PC, PS4, PS3, iOS
Thatgamecompany is an independent studio that specializes in creating very unique games for Sony consoles. It debuted in 2006 with resembling an iconic "Snake" fl0w, and three years later made perhaps the best use of the gyroscopes built into PS3 controllers, releasing the amazing Flower. However, it wasn't until the third title that they hit the jackpot - Journey turned out to be a voyage impossible to forget.
It is a very minimalist production. Devoid of dialogues or textual narration, the story only indicates the destination of the journey, a mountain looming on the horizon, and leaves it up to the player how to interpret the presented events. Subsequent levels put us in front of simple exploration and logical challenges, which rather add variety than make gameplay more difficult. Because the most important thing here is the journey. Atmospheric, with a unique audiovisual setting, mysterious. One of a kind.
Kingdom Hearts 3 #53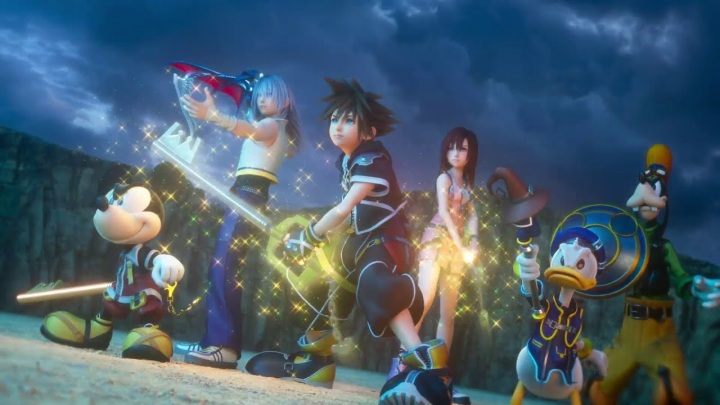 Genre: action jRPG
Release date: January 2019
Platforms: PS4, XOne
Square Enix made us wait Thirteen long years to learn more about the fates of Sora, Riku, Donald Duck, Goofy and Mickey Mouse in an unusual world combining the aesthetics of Japanese role-playing games with Disney animations. So much time has passed between the releases of Kingdom Hearts II and KHIII. In the meantime, the studio fed impatient fans with more spin-offs, prequels, re-releases with new content and compilations. These increasingly complicated the series's already complex mythology, creating a plot that proved difficult to understand even for those who had been following the series from the beginning.
Kingdom Hearts III was not just a long-awaited story finale but also an attempt to clean up the mess. It's a successful attempt - while people unfamiliar with the previous installments definitely have nothing to look for in this production, the fans will feel as if they're reading a long-awaited, nostalgic love letter. The game satisfactorily closed the threads accumulated over the years while leaving some intriguing mysteries for the future. But most of all, it remained good old Kingdom Hearts - an engaging, action-packed mix of the best of "Japanese" with Disney (and this time, Pixar) magic.
Battlefield 4 #52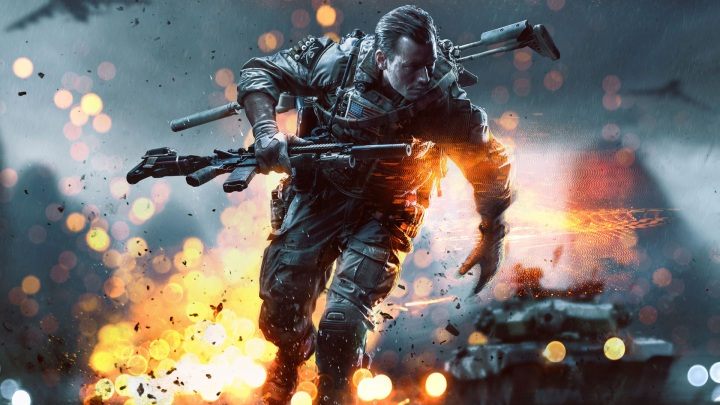 Genre: FPS
Release date: October 2013
Platforms: PC, PS4, XOne, PS3, X360
After the great Battlefield 3, expectations raised very high for the following part of the series. And when EA studio DICE's masterpiece finally hit the market, it seemed as it failed to live up to them. The game turned out to be nastily underdeveloped, scaring you with many technical issues - both in online mode and in the single-player campaign. It was so bad that the creators had to suspend all other projects and re-direct all their processing power into patching up the sinking ship as quickly as possible and as soon as it was launched.
Its tarnished reputation could not fully recover until today, and BF4 does not enjoy the same level of adoration as the best parts of the series, but DICE finally got the game back on its feet. Once bugs were eliminated, and some mediocre mechanics re-designed, the game that had been a mere bugged monstrosity, became one of the best online shooters on the market. It's a blend of a very good visual with a multitude of content, impressive systems of environmental destruction, and a satisfying combat model.
Don't Starve #51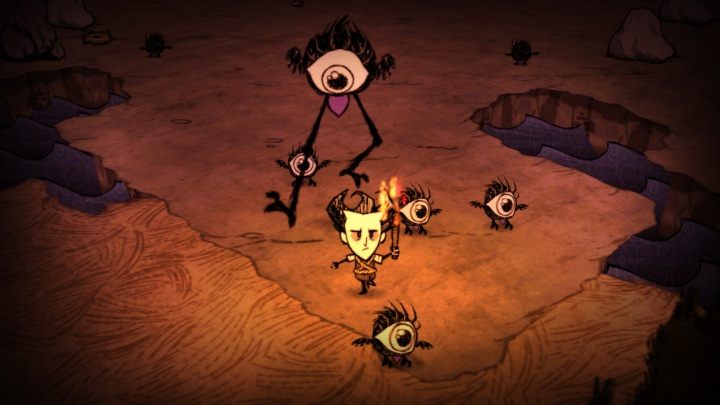 Genre: survival simulator
Release date: April 2013
Platforms: PC, PS4, XOne, Switch
While most survival simulators are associated with tonnes of bugs and constant concept changes in (often almost perpetual) early access, Don't Starve since the first playable version was astonishingly accomplished, and later the game has been fine-tuned to perfection. On top of that, Klei Entertainment developed the title in a very thoughtful way in the following years, providing incredibly inflated DLC and a separate version, still active today, designed for cooperative play.
The game takes us to a cartoon-like world, reminiscent of Tim Burton's works, in which we must survive and - as the title suggests - not die of starvation. The task seems simple at first glance, but a much more brutal truth quickly surfaces when it turns out that almost everything here is capable of killing us: harmless-looking frogs, spiders and bees, and even ordinary nightfall. Every time we die, we start from scratch, more experienced, but even after dozens of hours of playing and building a solid base, Don't Starve still surprises us with new ideas to mock our efforts. However, the satisfaction of surviving the winter, creating a self-sufficient fortress, or finding a way to knock down powerful giants effectively rewards all the hardships.
Michael Grygorcewicz | Gamepressure.com