Essays
03 April 2021, 23:00
TOP 100 Video Games of the Decade - Ultimate List of 2010s Greatest Hits! PART 1 of 3
In the last decade, hundreds, maybe even thousands of great games have debuted on the market. We tried to select the best of them – those that defined the last 10 years of gaming.
Forza Motorsport 4 #90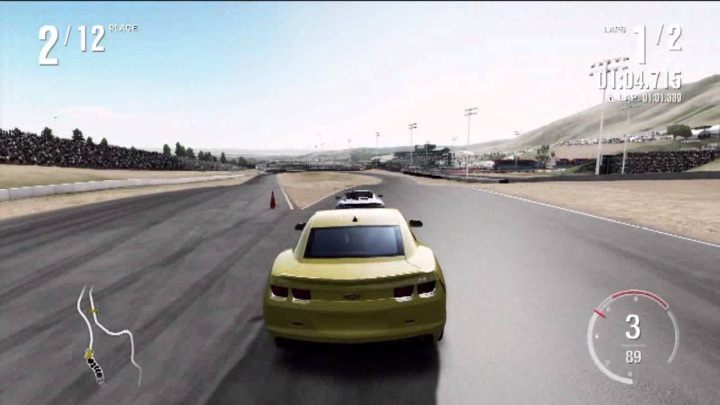 Genre: racing
Release date: October 2011
Platform: X360
Sony has Gran Turismo, and Microsoft has Forza. Both series of racing games have been engaged in a fairly even competition for the hearts of fans of this type of entertainment, although the "greens" definitely win in one category - quantity. While we have to wait for years for each subsequent part of GT, Forza Motorsport and Forza Horizon's new releases are launched regularly. It might seem, considering this abundance, that choosing the single best Forza of the last decade might be hard. Apparently, that's not the case - most fans are unanimous, pointing to Forza Motorsport 4 as the most important milestone of the series.
The game delighted us from the very beginning when the narrating voice of Jeremy Clarkson greeted us. The brand new Autovista mode (called Forzavision in the following parts) allowed car enthusiasts to take a closer look at individual machines. Their number (half a thousand) and selection still amaze today. The visuals and improved control system made the gameplay incredibly addictive, and the adaptive artificial intelligence of the opponents ensured that it was never too boring.
World of Tanks #89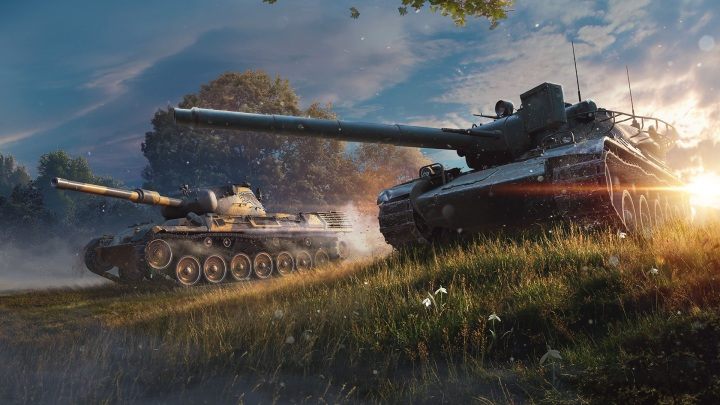 Genre: tank simulator
Release date: August 2010
Platforms: PC, PS4, Xbox One
When in 2010, an online tank battle simulator from a little-known company Wargaming.net debuted, probably no one expected that we are dealing with the origins of a phenomenon that will last for an entire decade. World of Tanks has not only survived recent years' turbulent changes in the industry - but its creators have also managed to successfully expand into the maritime world (World of Warships). Let's better not mention airplanes.
The foundation of the success was a very thoughtful use of the free-to-play model and a solid presentation of the unique subject - after all, how many games focus on clashes of the tanks instead of treating them as a brief add-on to actual gameplay? And Wargaming has proven that tanks can be exciting and tactically challenging entertainment. Continuous enrichment of the game with new mechanics, vehicles, maps, or gaming modes, kept engaged for years everyone who got involved. Presumably, this game will keep players hooked for many future springs, as there is no sign that World of Tanks will be a thing of the past any time soon.
South Park: The Stick of Truth #88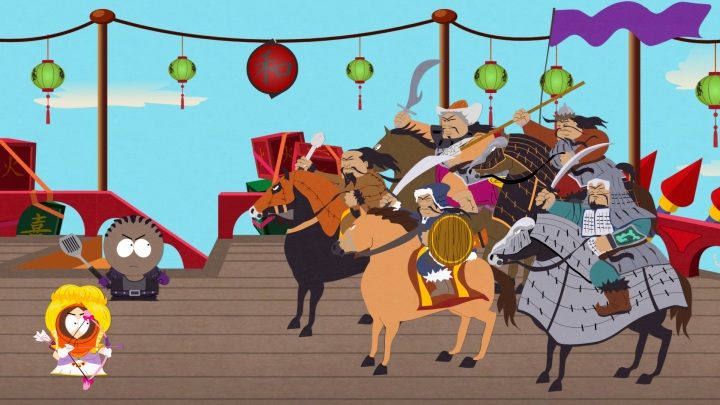 Genre: RPG
Release date: March 2014
Platforms: PC, PS4, XOne, Switch, PS3, X360
Creating a high-budget game based on a cruelly politically incorrect animated series for adults is a breakneck idea. But making it a role-playing game involving the masters of the genre responsible for Fallout: New Vegas? It's madness. Or a flash of genius, as evidenced by the reception of South Park: The Stick of Truth.
Obsidian Entertainment studio has come up with a bright way to make game mechanics in the town of South Park believable. It has created a storyline where Cartman and company... are playing RPG. Through the boys' play, white arms, magic, or "epic" battles become an everyday routine in an already twisted town. The scriptwriters perfectly captured the atmosphere of the series, treating us with a condensed dose of dark, very incorrect humor, and the masters of role-playing games made sure that all of this was backed up by well-made mechanics. It's an adaptation that is nothing short of the best episodes of the series.
Unavowed #87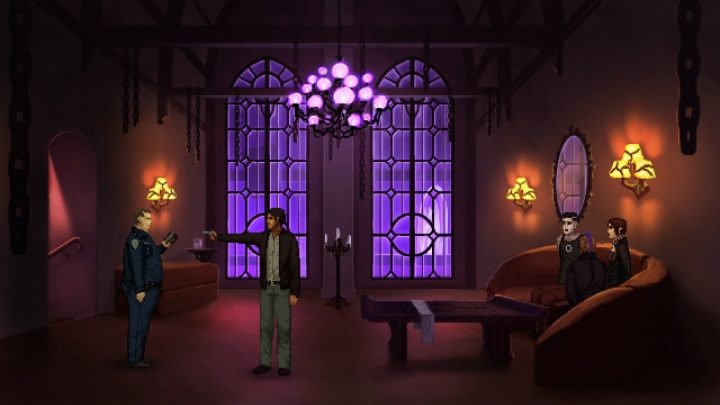 Genre: adventure
Release date: August 2018
Platform: PC
Imagine that for the past six months, and you have been a helpless witness, watching the demon who has possessed your body cause suffering to an entire city. Your nightmare has just ended due to an exorcism performed by an agent of a mysterious organization, but you have nothing to return to - you've lost your home, family, and friends.
Such was the fate of the protagonist of the adventure Unavowed. With nothing better to do, he (or she) joins his saviors from the titular organization, and together they begin a crusade against an ancient evil. An interesting plot outline is just the beginning of what Wadjet Eye Games offers - it also boasts a branching, non-linear story and a unique atmosphere that will remain in your memory for a long time. This is one of the most interesting yet lesser-known adventures of recent years.
SUPERHOT #86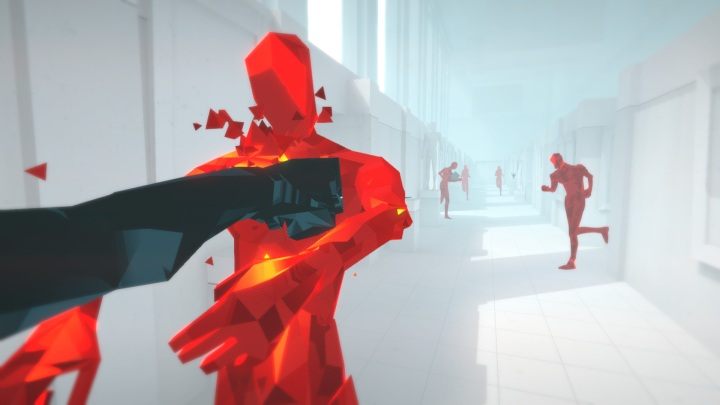 Genre: FPS
Release date: February 2016
Platforms: PC, PS4, XOne, Switch
The success of The Witcher drove many Poles to dream of a career in gaming development; for that reason Polish gaming industry has been blooming for several years now (okay, it's more complicated than that, but that's not what we wanted to talk about). Although SUPERHOT debuted in February 2016, work on the game began long before the release of Wild Hunt - an early version of the title saw the daylight in August 2013. A fundraiser on Kickstarter was a huge success in June 2014.
Why such success? SUPERHOT owes it above all to an idea. It's a minimalist shooter where time passes veeeryyy slow.... when you standstill. Once we move, the environment also picks up pace. Contrary to the appearances, the unusual mechanics didn't make the game trivially simple, but gave it a tactical flair. Combined with the sterile visuals and thoughtful level design, this produced an FPS that was one of a kind.