Essays
16 July 2020, 12:35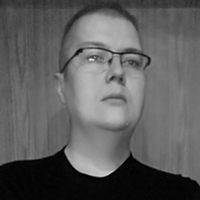 author: Przemyslaw Zamecki
The Very Best PS4 Games
PlayStation 4 has received hundreds of games over the last seven years. Our editors have selected sixteen greatest PS4 video games, including exclusives, that you should play - no matter who you are.
In the period of nearly seven years since the launch of this gaming platform, PlayStation 4 has received hundreds of games. Our editors have made some video games screening and selected the best and most satisfying titles – sixteen greatest PS4 video games that have provided us with lots of joy and excitement.
After a long and prosperous life cycle, PlayStation 4 is slowly becoming an obsolete product in order to make way for the brand new PS5. While this is the last phase before the retirement of current-gen, some fantastic games are still being released which make the PS4 platform a hardware that will be remembered for a long time. Especially when we're talking about Sony exclusives, because a lot of those that have been released in recent years are high-end titles.
HOW WE HAVE MADE THIS LIST?
Each of our editors voted for their favorite titles, which were arranged in order from the best to the (in theory) weakest video games. The editors had to estimate and award an appropriate number of score points. After collecting all votes, we have counted them up and created a list out of which we have picked the twelve best-rated PS4 video games. The No. 1 video game on our list literally outclassed the competition, while a certain Polish export product missed the podium by just one position.
The top-rated game of our best PS4 games list is the Red Dead Redemption 2.
TRIVIA AND INTERESTING INFO ABOUT OUR LIST
More than half items of the list (nine titles) are the PS4 exclusives.
There were some titles that were almost included in our top 16 PS4 video games chart, such as Overwatch, Assassin's Creed Origins, Doom and (surprisingly!) Gran Turismo Sport.
Three games featured in our list have a distinctive Japanese visual style. This style is not that popular among the staff of our editorial office, so the fact that these video games were included in our ranking proves that they are of a unique quality.
The six games selected by our editors have quite a classic feature, that is, open-ended worlds.
Naughty Dog Studio turned out to be unmatched in terms of quantity. Four titles of this triple-A studio ended up in our list.
16. Uncharted: The Nathan Drake Collection
The trilogy of Nathan Drake's adventures is a great opportunity to take part in the journey of a brilliant explorer who has a lot in common with such characters as Indiana Jones or Lara Croft.
Genre: modern-times Indiana Jones
Worth playing if: you want to check the evolution of the best video game series on PS4
Don't play it, because: the first part looks old and outdated in comparison to the sequels – but it's still worth knowing the second installment of this franchise
Similar games: Tomb Raider Definitive Edition
It's hard to find a greater protagonist on PlayStation than Nathan Drake. An adventurer, a treasure hunter, a scoundrel and a descendant of one of the most famous buccaneers of the British Empire. On the other hand, Drake has an intriguing personality, which is often revealed as he makes apt and ironic comments about the ongoing events. By the way, the voice acting of the main hero sounds terrific!
The Nathan Drake Collection offers a neatly improved editions of first three games of this series that were originally released on PlayStation 3. The new editions offer higher screen resolution, high-quality textures, and twice as smooth animation. All that in a stable 60 fps. Unfortunately, quid pro quo. Due to the conversion to a more powerful platform, add-ons in the form of multiplayer mode and developer's diary were cut out from all games.
If someone asks whether is it worthwhile to play the first adventures of Nathan Drake, even before or after the obligatory 4th part of the series that was released on PS4, then the answer is pretty obvious – yes, it is! Especially since the second part is claimed to be the best one, or at least the most groundbreaking in terms of both, the story and technical quality. However, we have to remember that the original visuals were designed for the previous generation of the console. Even despite the latter, the enhanced edition of Nepal is still breathtaking on the PS4 version.