Essays
16 July 2020, 12:35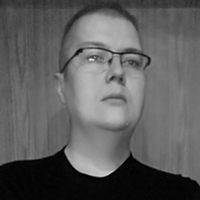 author: Przemyslaw Zamecki
The Very Best PS4 Games
PlayStation 4 has received hundreds of games over the last seven years. Our editors have selected sixteen greatest PS4 video games, including exclusives, that you should play - no matter who you are.
3. Uncharted 4: A Thief's End
It's being said that this is the last adventure of Nathan Drake. The end of the game clearly indicates that we won't receive any continuation. But what are the prequels for?
Genre: lone wolf against all the evil of the world and an Indiana Jones in the same person
Worth playing, if: you want to find out why this is one of the best PS4 games ever made (at least, according to our editorial staff)
Don't play it, if: you don't have a PlayStation 4
Similar games: Rise of The Tomb Raider
Naughty Dog studio is certainly is one of the most successful and experienced game development studios that creates games for the PlayStation brand. Thanks to such series as Crash Bandicoot, Jak & Daxter and Uncharted, players have developed an awareness of what outstanding games should look like. Uncharted 4 certainly belongs to this group as well. However, some say that the latest adventure of Nathan Drake still gives way to the groundbreaking second part of the franchise. A Thief's End has earned its position in our ranking list with a huge amount of score points in comparison to the lower-ranked titles. This indicates that we treat this title with huge respect.
Uncharted 4: A Thief's End is certainly the most complex, emotionally twisted and best-looking game of the series. All of this was made possible thanks to a well-written script that features the protagonist's brother for the first time and the cutting-edge technology of PlayStation 4, which was used to the limit.
Will we get a sequel? Even despite the fact that Nathan's story seems complete, it looks like the developers haven't said their final word yet. Perhaps the new installments will be taken over by smaller companies as in the case of Uncharted: The Lost Legacy, which focuses on the relationships of side characters. Anyway, if someone asked us if we would like to see more Uncharted, then you know the answer – loud YES!