Dying Light Expansions & DLCs
Game Expansions and DLCs available for Dying Light Video Game.
Game Expansions for Dying Light
Dying Light: Bad Blood
Action 2022
Dying Light: Bad Blood is a battle royale, PvP expansion to the open-world game published in 2015, in which zombies play the main role. The title was developed by Techland from Poland, the creators of e.g. Dead Island.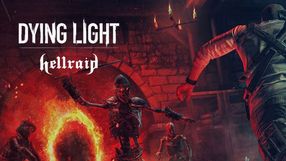 Dying Light: Hellraid
Action 13 August 2020
Hellraid is an expansion to the FPP action game Dying Light from 2015. The DLC launches a new area inspired by the fantasy set-up of the unreleased Techland slasher Hellraid.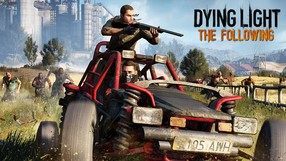 Dying Light: The Following
Action 09 February 2016
The first official expansion to a survival action game made by Polish studio Techland in 2015. The add-on is set after the events presented in the base game, and take you to the suburbs of Harran city. Playing as Kyle Crane, a character known from the original, you have to infiltrate a camp of a cult, whose members are immune to zombie bites and can use the monsters to their own means. Driven by the goal of finally getting rid of the plague, the protagonist has to undertake a series of missions to gain the trust of the locals and learn their secrets. Gameplay mechanics remain unchanged, although the add-on is set in a notably vast location (bigger than all maps from the base game combined), across which you can move around in a dune buggy. The creators also decided to give players more freedom when it comes to story-related missions.
DLCs for Dying Light
PCX360PS3PS4XONE
Drink For DLC
DLC 17 February 2016
PCX360PS3PS4XONE
The Bozak Horde
DLC 27 May 2015
PCX360PS3PS4XONE
Ultimate Survivor Bundle
DLC 11 March 2015
PCX360PS3PS4XONE
Cuisine & Cargo
DLC 11 February 2015