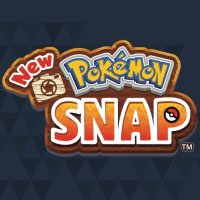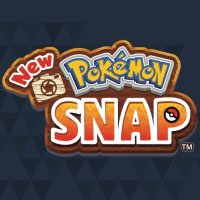 New Pokemon Snap
Switch
Pokemon Snap 2
An exploration adventure game set in the universe of the Pokemon series. Players take on the role of a young photographer who goes on a journey to the archipelago of tropical islands, where he observes and takes pictures of many species of wild Pokemon.
New Pokemon Snap

Release Date Switch

30April2021
developer: Bandai Namco Entertainment publisher: Nintendo Official website

game language: English
New Pokemon Snap is an exploration game set in the extremely popular universe of the Pokemon series. The game is a direct continuation of the original Pokemon Snap, which appeared on the Nintendo 64 console in 1999. Due to its unique gameplay model and the way it interacts with pokemons, the game has gained cult status among fans of pocket-sized creatures after many years. It was probably one of the most important reasons why The Pokemon Company and Nintendo outsourced the production of the sequel to the Japanese Bandai Namco. New Pokemon Snap was built from scratch for the Nintendo Switch.
Mechanics
In New Pokemon Snap we play the role of a young photographer and nature lover, who, in search of wild pokemons, sets off on a journey to a tropical island archipelago cut off from civilization. Travelling in a small vehicle/amphibia, he travels through dense jungles, beaches and coastal reefs, trying to capture as many different species of pocket-sized creatures as possible and observe their behaviour in the wild.
Photo travels takes place along predetermined routes, players do not control the speed of the vehicle, nor can they stop it. So it is necessary to be perceptive in order to catch the chosen defeat. The hero's digital camera has a built-in zoom, allowing you to capture even creatures far in the background.
Players can encourage pokemons to approach or not run away from the vehicle. To do this, they use bait in the form of apples. Their number is unlimited, so we can throw them as many as we want. After the course, the quality of all photographs taken during the course is evaluated by production in the form of a ranking awarded to us. The scoring is influenced by the rarity of the "captured" defeat, as well as whether we managed to capture any interesting scene or behaviour of the creatures. Thanks to the photographs, the players will, over time, complete Photodex, an encyclopedia of all the pokemons available in the game.
Technical aspects
New Pokemon Snap has a fully three-dimensional and colourful graphic design. The varied animations of the pokemons and landscapes full of details are noteworthy.
Game mode: single player
Media type: 6,1 GB
Expectations: 4.3 / 10 based on 11 votes.
PEGI rating New Pokemon Snap