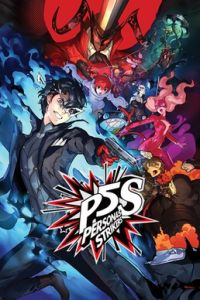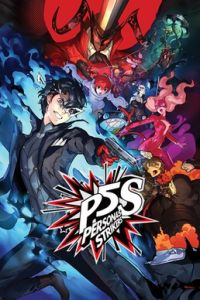 Persona 5 Strikers
Persona 5 Scramble: The Phantom Strikers
A spin-off of action RPG Persona 5. The production, with an original story, was prepared by Omega Force, which is known for its countless Dynasty Warriors titles and other related titles.
Action | TPP | Japan | action RPG | jRPG | slasher | urban fantasy
Persona 5 Scramble: The Phantom Strikers is a highly dynamic action RPG that is a spin-off of the popular jRPG Persona 5. The game was developed by Japanese studio Omega Force, best known for its Dynasty Warriors series, as well as a number of its games that use a similar gameplay model but are based on external licenses, such as Dragon Quest (Dragon Quest Heroes), The Legend of Zelda (Hyrule Warriors) and One Piece (One Piece: Pirate Warriors). Developers from P-Studio also helped with the development. Atlus is the publisher of this game.
Plot
Persona 5 Scramble: The Phantom Strikers is set six months after the events of Persona 5. While a group of heroes, led by the original game's protagonist Joker, prepare for a holiday trip, a series of strange events occur in Japan that require the attention of phantom thieves. A strange girl named Sophia is also involved. The story begins in Tokyo, but during the game we also go to other places and cities - including Sapporo.
Mechanics
The gameplay in Persona 5 Scramble: The Phantom Strikers is like a combination of what we know from Dynasty Warriors series with elements characteristic for Persona series. The gameplay is mainly about exploring locations, completing tasks and fighting with new waves of enemies. The combat system is arcade and very dynamic, but at the same time has a tactical layer - the right sense of rhythm is important here; by striking at the right pace, we can stun large groups of enemies.
A number of mechanics known from the main installments of the Persona series return - for example, we can develop our personas (these are peculiar "ghosts" accompanying the heroes and responsible for their unusual abilities) by spending special points, gain new ones (by picking up masks left over from some defeated enemies), and even combine them to create more powerful variants. The game also features skill cards, which allow you to give a specific ability to a particular persona.
We have the opportunity to control not only the Joker (who, like in Persona 5, has a unique ability to change personas during the fight), but also many other characters - mainly members of the Phantom Thieves of Hearts team. The game allows to freely switch between characters during the game - we can choose any persona except navigator.
As in Persona 5, strengthening the relationships between characters is also important. By defeating enemies and reaching specific points in the story, we receive points called Band, which we can invest in stats. Our heroes also learn during combat, with time unlocking special abilities - the Master Arts. The longer we play a hero, the more options we get. Additionally, it is possible to buy equipment, which allows to increase effectiveness in battles.
Game modes
In Persona 5 Scramble: The Phantom Strikers we can only play alone. The core of the game is a feature campaign.
Technical aspects
Persona 5 Scramble: The Phantom Strikers offers a good, 3D graphic design, which is similar in style to Persona 5. Both the characters and locations look like they have been taken out of an anime, and the animations during fights look very spectacular - the lighting effects accompanying the characters' special abilities deserve special attention. The soundtrack is also similar - there is even an option to download tracks from the original game as DLC.
Game mode: single player
User score: 4,6 / 10 based on 235 votes.
Pre-release expectations: 7.7 / 10 based on 236 votes.
PEGI rating Persona 5 Strikers
Persona 5 Strikers System requirements
Minimum:
Intel Core i5-2300 2.8 GHz / AMD FX-6350 3.9 GHz
6 GB RAM
graphic card 2 GB GeForce GTX 660 / Radeon HD 7870 or better
25 GB HDD
Windows 8.1 64-bit
Recommended:
Intel Core i5-3470 3.2 GHz / AMD FX-8350 4.0 GHz
8 GB RAM
graphic card 2 GB GeForce GTX 680 / Radeon HD 7970 or better
25 GB HDD
Windows 10 64-bit