News
video games
18 August 2023, 12:49
Alan Wake 2 Delayed; 'October is a Great Month for Game Launches'
Alan Wake 2 has suffered a minor delay. Remedy Entertainment decided to give players more time to enjoy other new games.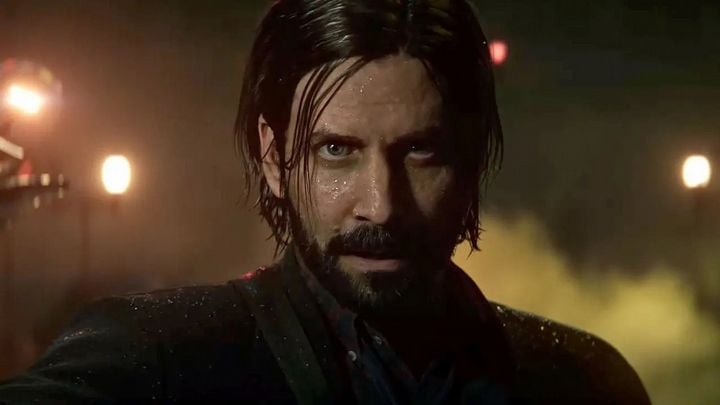 Source: Remedy Entertainment.
i
I bring bad news for survival horror fans who are anticipating the release of Alan Wake 2. Today, Remedy Entertainment announced on Twitter/X that the game will be delayed. The silver lining is that it will be very minor slip. The game will be released on October 27 on PC (only on Epic Games Store), PS5 and XSX/S. It was originally scheduled to debut ten days earlier.
Interestingly, the reason the developers are explaining the delay with is not the desire to polish the game, but a busy release schedule.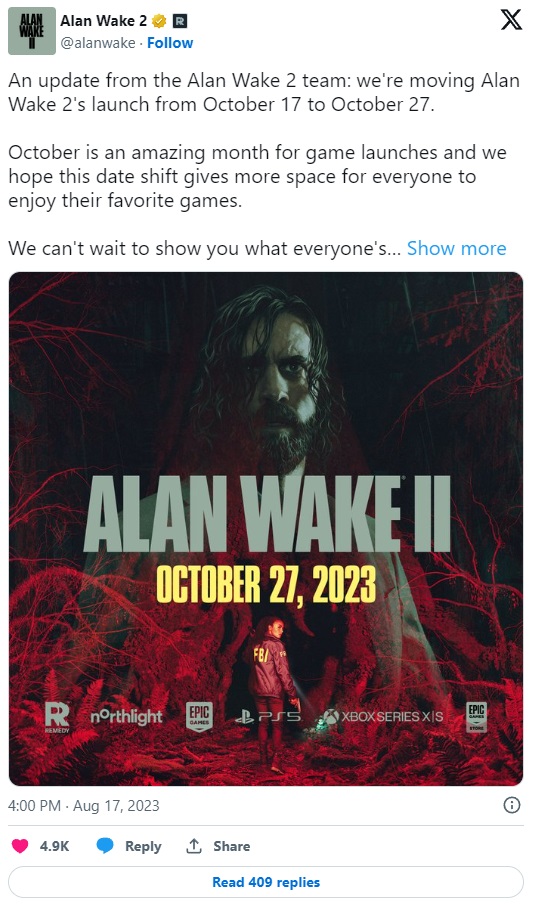 Source: Twitter / Alan Wake 2.
While the developers' decision may have been prompted by concerns about player interest in Alan Wake 2, it is hardly surprising. After all, October will see the release of games such as:
So it's going to be very tight - no wonder Remedy Entertainment wants to give its game a little more "breathing room" (Ubisoft did the same thing when speeding up the release of AC: Mirage). At the same time, the developers made it clear that they are not afraid of direct competition as the new release date of Alan Wake 2 is set two days after the debut of Alone in the Dark.