News
video games
24 May 2023, 20:52
Assassin's Creed: Mirage Keeps Leaking; Release Date and Campaign Duration [UPDATE]
A 2-second "gameplay" from Assassin's Creed: Mirage is not the only leak from Ubisoft's game making rounds on the web. Another leak probably revealed the release date and campaign length of the new AC game.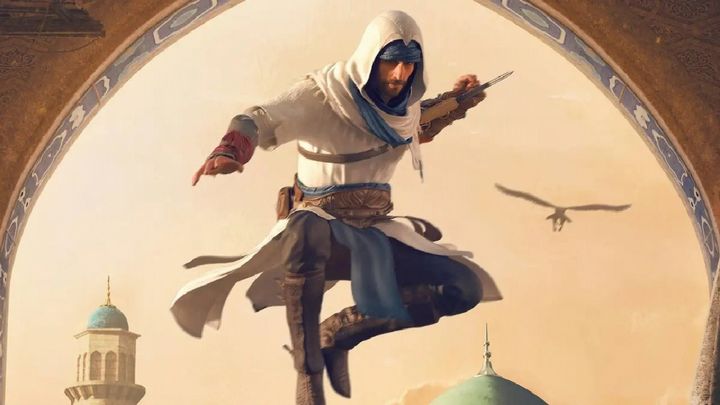 Update
We have received new indications that seem to confirm the release date provided by j0nathan. The same date is displayed by Japanese stores on AC: Mirage's product cards - and as claimed by Gematsu, a website familiar with them, they don't do that unless they have official information (read: they don't use so-called placeholders).
Original news (May 22)
A popular industry insider posting on YouTube as j0nathan has provided a possible release date of Assassin's Creed: Mirage. According to the Frenchman's sources - which have repeatedly proven to be reliable - Ubisoft's game will be released on October 12, 2023 for PC, PS4, PS5, XOne and XSX/S.
That's not all, however, as j0nathan reports. From his recent video (above) - in French - we learn that AC: Mirage will supposedly offer:
a Baghdad map comparable to those of AC: Unity and AC: Syndicate (which is much smaller than the virtual worlds from the latest installments of the series, though still quite large);
being the hometown of Basim - the game's protagonist - the initial location, which he is supposed to leave after a failed robbery to go to Baghdad and eliminate several targets there;
an approx. 15-hour storyline, the core of which is supposed to be the hunt for these targets - allegedly, we will gather information about them and then track them down (so in a way the formula from the first AC);
gameplay heavily oriented on sneaking, as Basim - at least at the beginning - is supposed to be very weak, so he will have to rely on tactics and gadgets;
a 4-level reputation (infamy) system, supposedly affecting the game's difficulty level, but also the available equipment;
a parkour system "similar to that of AC: Origins, but better";
a minimized modern plotlitle;
new matters related to the Isu, which are meant to fill in important gaps in the series' history;
possible factions for hire in the fashion of those from AC2, AC: Brotherhood and some later installments of the series - courtesans, mercenaries, etc.
As a reminder, let me add that the day before yesterday we also saw a leak of a 2-second "gameplay" from Assassin's Creed: Mirage. If you are not short of free time, you can watch it here.