News
video games
21 May 2023, 23:34
Assassin's Creed Mirage Gameplay Leaked; Lasts a Dizzying Two Seconds
Gamers eagerly anticipating the release of Assassin's Creed: Mirage can check out a gameplay fragment from the upcoming game. It is probably one of the shortest such materials in the history of gaming.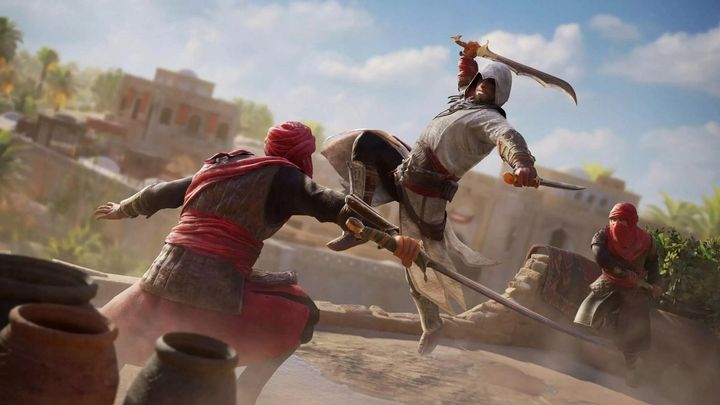 Ladies and gentlemen, boys and girls. I would like to inform you that a gameplay from the highly anticipated Assassin's Creed: Mirage has been leaked. The spectacular 2-second video confirms what has long been rumored - the game's main character can run.
Jokes aside, however, what is perhaps record-breakingly short footage showing a character (most likely Basim) running through the city is indeed circulating on the Internet. Unfortunately, the video is of poor quality, so it's difficult to judge the level of the title's visuals based on it.
Those who, by some miracle, are not satisfied with the aforementioned footage, should follow the Ubisoft Forward event on June 12, during which we will learn information about many of the French company's upcoming game. Most likely, that's when we will learn the release date of Assassin's Creed: Mirage.
Recall that according to recent rumors claim the next installment in the series about hooded assassins should be released this October. Given that Ubisoft has launched a promotional campaign of the game, this date seems quite likely.
Assassin's Creed: Mirage will be released on PC, PlayStation 4, PlayStation 5, Xbox One, Xbox Series X/S and Amazon Luna streaming service.