News
video games
12 November 2020, 11:47
Cross-play Coming to Minecraft Dungeons Next Week
Mojang announced that on November 17 an update for Minecraft Dungeons will be released, which will enrich the game with cross-play feature that enables users of different hardware platforms to play in one team.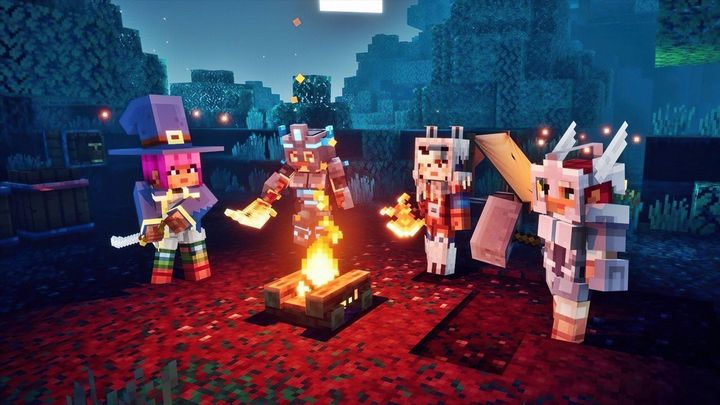 We finally found out when Minecraft: Dungeons will receive cross-play. The owners of different platforms will be able to start playing together on November 17, this year. The feature will be added with an update that will debut simultaneously on PC, Xbox One, PlayStation 4 and Nintendo Switch. Mobile users using Project xCloud streaming service will also join the game.
So far, we don't know exactly how cross-play should work. However, we expect it to be similar to Minecraft, so we'll probably need a Microsoft account.
Let's recall that Minecraft: Dungeons was released on May 26, this year, simultaneously on all hardware platforms. So far, the game has received two expansions (Jungle Awakening and The Winter Is Coming), and another (Howling Peak) is on its way.
Minecraft: Dungeons met with quite a warm reception. The game was the biggest digital debut of May and received good reviews. Our editor also liked appreciated the game, giving it 7.5/10.