News
video games
07 June 2019, 01:38
Darksiders Genesis Announced
The first information about the new game from THQ Nordic and Airship Syndicate embedded set in the Darksiders universe appeared on the Internet. The spin-off of the series turned out to be a hack'n'slash game.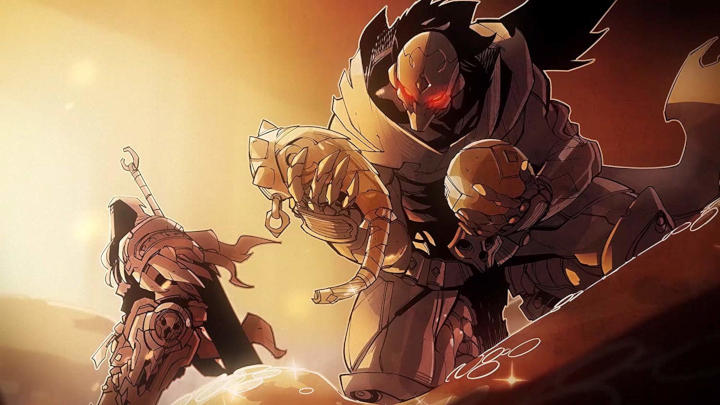 In Darksiders Genesis, for the first time in the history of the series, we will be able to lead Strife - the fourth rider of the apocalypse.
THQ Nordic announced Darksiders Genesis, hack'n'slash RPG and spin-off of the series started in 2010 by nonexistent Vigil Games. The game is developed by Airship Syndicate, a company founded by the co-creator of the original series - Joe Madureira. The studio is known for creating a warmly welcomed turn-based RPG called Battle Chasers: Nightwar.
The gameplay in Darksiders Genesis is strongly modelled on the Diablo series. Although we still don't know many details about the game, from the description available in the Amazon store we can conclude that the game will offer cooperation mode between the riders of the apocalypse (in the text it is mentioned that Strife and War get a common task to do - go to the hell and defeat Lucifer).
We have known for some time that the new game from the Darksiders series is in the works. However, nobody expected that the new work would turn out to be a hack'n'slash game. Genesisis due to be released at the end of this year. The title will be coming to PC, PlayStation 4, Xbox One, Switch and Google Stadia. We will hear more about the game during the E3 fair, most likely during the panel devoted to the series, which will be held on June 13 at 10:30 AM.