News
video games
22 October 2020, 16:04
author: Christian Pieniazek
DedSec "Hacks" Ubisoft as Part of Ad Campaign
A week before the launch of Watch Dogs: Legion, covers of other Ubisoft games available in Microsoft's store were "hacked". Neither the Assassin's Creed series, nor Tom Clancy's games, nor even innocent titles such as Steep or Trials Rising were spared.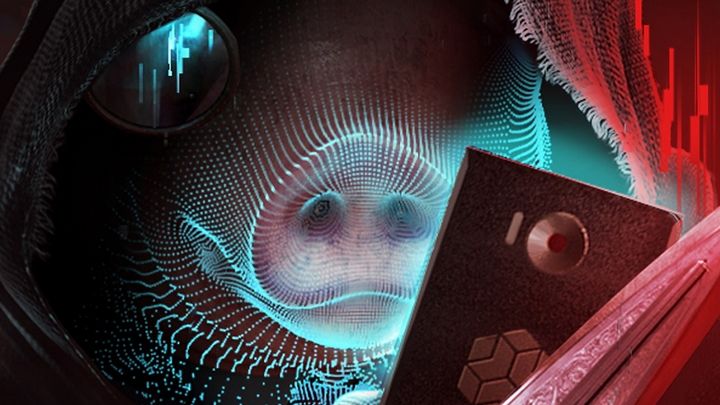 IN A NUTSHELL:
Ubisoft decided on an original form of advertising for Watch Dogs: Legion, imitating a hacker attack by the fictional hacker group DedSec;
As a result, a distinctive character in pig's mask appeared on the covers of the publisher's other games;
In addition, two videos on the co-op mode and how to fight the regime in distant London have been released.
The advertising campaign for Watch Dogs: Legion is in full swing. Ubisoft not only released two more videos, but also decided on another, quite unusual form of advertising for the game. Many of the company's recent titles fell victim to a "hacking attack" from the fictional hacker group DedSec. As a result, a characteristic figure in a pig's mask appeared on their covers, which has become a symbol of the project in question.
A number of Ubisoft productions fell victing to the "attack", as you can see by looking at the pictures posted in this news or visiting the Microsoft store and searching for one of the newer games from this publisher. Neither Assassin's Creed: The Ezio Collection and Assassin's Creed: Odyssey, nor Tom Clancy's (i.e. The Division 2, Rainbow Six: Siege and Ghost Recon: Breakpoint) games, nor even titles that are far removed from the themes of freedom struggle and threats of various villains (such as Trials Rising and Steep) were left untouched.
Admittedly, some of the graphics works are quite good; let him who didn't smile when they saw the reworked covers of Assassin's Creed be the first to throw a stone. On the other hand, those unfamiliar with the subject, who will hear about Watch Dogs: Legion only when the ysee the game on store shelves, may feel lost when they see such pictures. The publisher has in no way indicated that this is only part of the ad campaign.
Let's move on to the aforementioned videos. The first one is the next instalment of Classroom 101 series, in which the publisher humorously discusses issues related to the co-op mode available in Watch Dogs: Legion. The second one has been prepared by the editorial staff of IGN, and is devoted to various ways of fighting the regime, which can be tried in this title.
Last but not least, Watch Dogs: Legion will be available on PCs, PlayStation 4 and Xbox One on October 29. Xbox X/S Series X/S editions will be launched on November 10, while on PlayStation 5 it will debut two days later.