News
video games
22 February 2021, 20:59
We Were So Close to Female Doomslayer... Doom Eternal Director Reveals Secrets
Could Doom Eternal have had a female protagonist? id Software's Hugo Martin claims that such an option was seriously considered.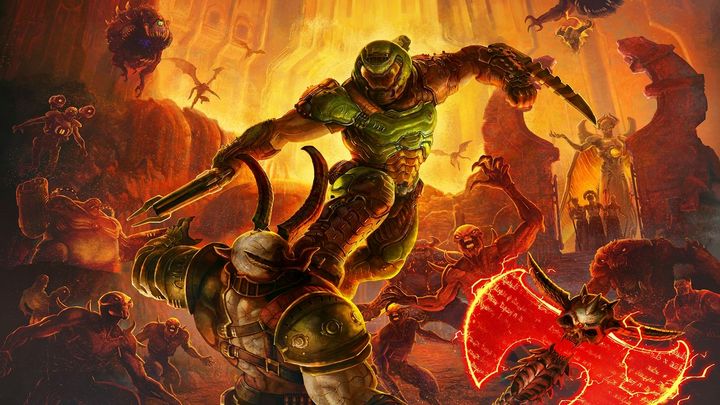 With the first DLC for Doom Eternal long behind us, we can only guess what exactly the second part of the season pass will bring. For now, id Software does not share any details on the subject. This does not mean, however, that the team went completely silent. Recently, a Twitch stream took place with the participation of Hugo Martin, the game's director (via VideoGamesChronicle). Martin confirmed, in response to a fan question, that the studio was seriously considering adding a female protagonist to Doom.
Martin stressed that it wasn't a simple reskin, i.e. swapping out Doom Slayer model for a female version. The director emphasized that the female protagonist was to be a completely new character, with unique combat style, weaponry, glory kills, etc., all things that would have a significant impact on gameplay. Of course, the game would still come down to pure, brutal aggression, but of a different kind than in the case of Doomguy.
We'd like to point out that this is not an announcement of the developers' plans for the second DLC for Doom Eternal or the next instalment of the series. Although it's true that after Martin's statement the idea found many supporters on social media. Some fans connect it with the possibility of the return of Crash - the Doom Slayer's drill instructor, who appeared only in the multiplayer mode of the Quake series - and making her a full-fledged character.