News
video games
30 October 2022, 19:50
Fallout 4: New Vegas is Alive and Kicking; New Footage
The authors of Fallout 4: New Vegas have released a sizable amount of footage from the ambitious modification, which will recreate the Fallout: New Vegas campaign on the Fallout 4 engine.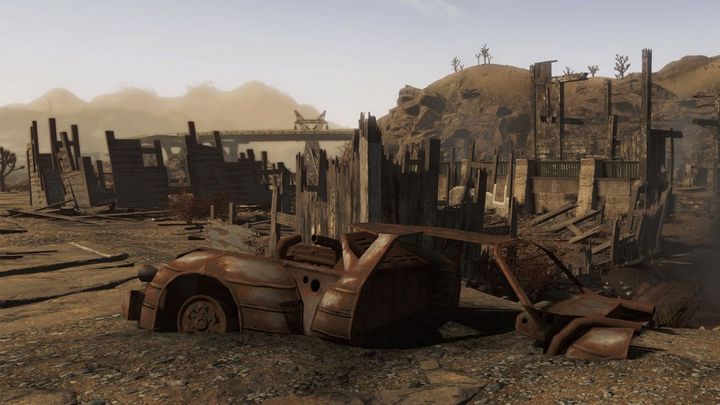 Fallout 4: New Vegas, a fan project whose authors want to recreate all the content of Fallout: New Vegas on the engine of the fourth installment, is one of the most ambitious mods currently in the pipeline. In recent months, however, the authors have been very sparing in sharing new material. Now this has changed. As every year modders have honored the anniversary of the release of New Vegas, by organizing a so-called Showcase Week, a a week filled with fresh material from the project, such as:
The flood of materials shows that the developers are working hard on the project all the time. Unfortunately, it is still unclear when it will be released. The wait for the release can be made more pleasant with a modification called Project Mojave. This is a much less ambitious project, as it runs only the New Vegas Strip location on the engine of Fallout 4, but it is already available in playable form.
The best adventures for Fallout 4
If for that you are looking for other mods with new adventures for the fourth part of the series, we recommend: