News
video games
08 February 2022, 12:31
GTA Trilogy Sold Well; Take-Two Boasts of GTA and Red Dead Redemption Stats
Take-Two has shared the stats of GTA and Red Dead Redemption. Both brands can boast incredible successes.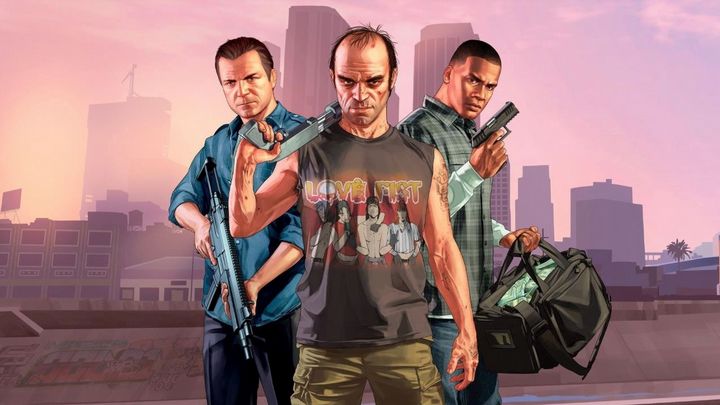 IN A NUTSHELL:
The GTA series has sold over 370 million copies;
10 million copies sold were added by the recently released GTA Trilogy Definitive Edition;
Games from the Red Dead Redemption series have found 65 million buyers.
Everyone is aware that GTA and Red Dead Redemption are two extremely strong brands. Take-Two has shared detailed stats that give a good picture of their position in the market.
GTA and Red Dead Redemption in numbers
Successes and Milestones Achieved by GTA:
GTA is one of the most popular video game series in the world.
All installments of the series have sold a total of more than 370 million copies.
GTA V alone has sold 160 million copies;
The latest part of the series earned a billion dollars faster than any other production of the entertainment industry;
GTA V is also the best-selling game of the decade in the US;
These results are likely to increase further due to the imminent release of GTA V on next-gen consoles.
Successes and Milestones Achieved by Red Dead Redemption:
The series has sold more than 65 million copies;
RDR2 alone found 43 million buyers;
It is also the second best-selling game in the U.S. in the last three years.
GTA Trilogy Definitive Edition and brand successes
Achievements of the GTA was enhanced by the release of the controversial GTA Trilogy Definitive Edition bundle. In the end, various problems - mostly of technical nature - did not prevent it from being a success (or prevented it from generating an even better result).
VGC analyzed Take-Two's report and concluded that the remaster of the GTA trilogy soldn 10 million copies. Journalists of the website came to this conclusion by comparing the latest data with the stats published in November last year.
Moreover, during the presentation of the report it was stated that the sales of GTA Trilogy Definitive Edition exceeded the company's original expectations. Take-Two can therefore celebrate another success. Even despite the fact that it was achieved at the price of an image crisis.