News
video games
01 January 2023, 22:57
Sony's Tough Luck; Early Build of Horizon Forbidden West Leaked
An alpha version of Horizon Forbidden West has surfaced online. This is one of many leaks of this type that have taken place in the last few days.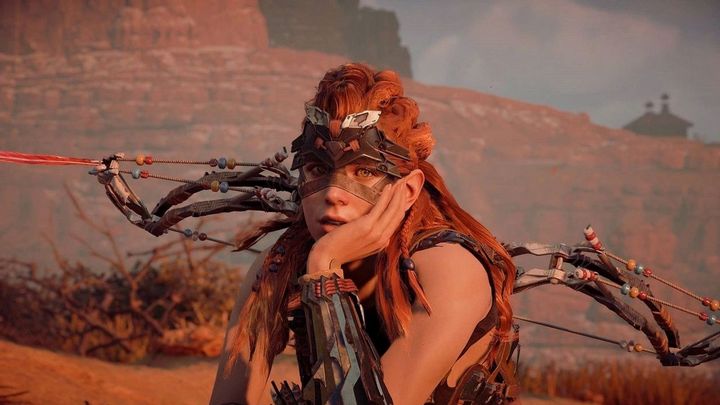 An early version of Horizon Forbidden West, an action adventure game by Guerrilla Games, which went on sale earlier this year, has been leaked.
The leak concerns the alpha version of the game.
It has debugging options unlocked, allowing for changes to many aspects of the game. So it is possible that in a few days, footage will appear online showing players performing some miracles in the alpha of Forbidden West and running through it looking for various curiosities.
This is supposed to be the version of the game that was distributed to remote testers during the pandemic.
Mentions of network mode were found in the files. Recently we learned that a cooperative installment of the series is planned, so this shows that the developers have long considered adding multiplayer to the brand.
Recall that Horizon: Forbidden West was released on February 18, this year. The game is available exclusively on PlayStation 4 and PS5.
The game received a warm reception. On Metacritic, the PlayStation 5 release has an average rating of 88%.
Next April, Horizon: Forbidden West is scheduled to receive a story DLC titled Burning Shores, which will be released exclusively on PS5.
This is not the only leak of an early version of the game in recent days
Finally, it is worth mentioning that the last few days have been exceptionally abundant in terms of leaks of old versions of games.
Rayman 4
First to appear online was an early version of the canceled Rayman 4. Interestingly, the files also included the source code and map editor.
Prey from 1995
Then a very early version of Prey leaked. It dates back to 1995 and comes in the form of a demo showing the engine of the first incarnation of this project. The work was rebooted several times and it finally hit the market only in 2006.
Halo 3 alpha
Also leaked was the alpha version of Halo 3. It shows that in the early stages of work, Bungie wanted to make significant changes to the controls, offering, among other things, the ability to lean out of corners. These plans were eventually abandoned.
Duke Nukem 4
In addition, an early version of Duke Nukem 4, a 2D platformer that was to accompany Duke Nukem Forever, has surfaced. Ultimately, the project was abandoned and never saw the light of day.
Mortal Kombat II
Also the source code of Mortal Kombat II was leaked, along with an early release of the game. Thanks to this, we learned that originally the game was to have much more extensive content and many elements, including several playable characters, were cut.
Doom 64 alpha
Finally, it is worth mentioning that a few days ago also the alpha version of Doom 64 was leaked online.