News
video games
19 September 2023, 10:36
author: Zuzanna Domeradzka
Just Before Launch, Lies of P Devs Made a Very Unpopular Decision [Update: Good Launch]
Those who intend to play the upcoming Lies of P may be unhappy with the decision the developers have made. The game will use the infamous Denuvo anti-piracy system.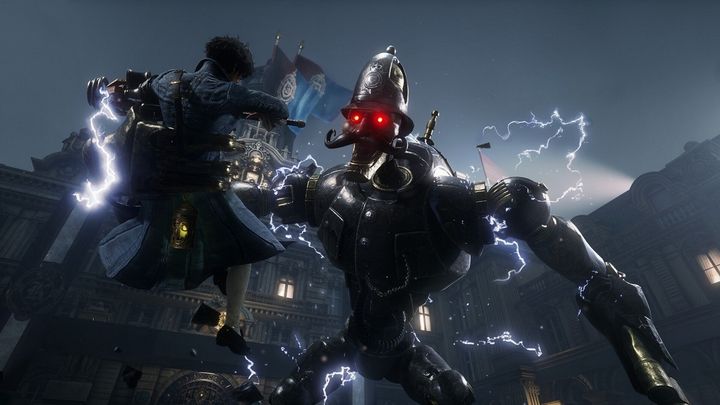 Source: store.steampowered.com
i
Update: Despite the controversial decision, Lies of P recorded a strong debut on Steam. Within hours of the game's release on the platform, more than 600 reviews appeared, 91% of which are positive, and the number of players active at the same time currently exceeds 13,000.
The soulslike Lies of P will launch tomorrow and according to critics' reviews it is a very good game. Unfortunately, many players waiting for the title may be disappointed by one change that the developers decided on just before the release.
For it turns out that Lies of P will use the Denuvo anti-piracy system. According to SteamDB the developers added it to the game on Friday, September 15 (or rather, that's when a note about it appeared on Steam). The developers had not previously announced that they had plans to use Denuvo.
This system is not respected among gamers by the fact that it negatively affects PC performance.. Recently, Denuvo has been used in such games as Star Wars Jedi: Survivor, Street Fighter 6 or Forspoken.
Often developers decide to remove this DRM some time after the game's release - for example, the developers of Dying Light 2 did it almost a year after the game's debut. Another unusual case is the upcoming shooter PayDay 3; its developers announced a few days before the game's release that they had dropped Denuvo.
Let's hope that despite the implementation of this anti-piracy system Lies of P will not face many performance issues - unlike, for example the still poorly faring Jedi: Survivor. It can also be expected that the developers will quickly abandon Denuvo.
Lies of P will debut tomorrow on PS4, PS5, Xbox One and Xbox Series X/S consoles, and is expected to be unlocked on PCs later today..