News
video games
17 November 2021, 22:34
Modern Menswear DLC for The Sims 4 Will Add Skirts for Men by a Famous Designer
The Modern Menswear kit for The Sims 4 has been announced, which is expected to expand the male wardrobe. The released screenshot presents sweaters and skirts, among other things.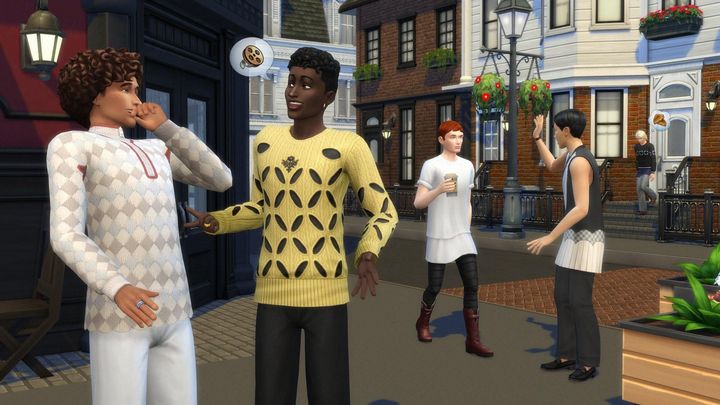 Men in The Sims 4 have always been somewhere in the background - in subsequent DLCs they usually receive fewer clothes than women. The team at EA decided to take matters into their own hands and change this state of affairs. Yesterday, a male fashion collection called Modern Menswear, created in cooperation with designer Stefan Cooke, was announced. The execution, however, is not exactly what the fans expected.
As you can see in the screenshots attached below, the outfits included in the DLC don't look like everyday menswear. We've got blue (probably denim) suits, tunics, sweaters and men's... skirts.
The community focused around The Sims 4 has expressed its disapproval. This can be seen, among others, on Reddit - players have stated that these are not the male outfits they expected. In fact, they don't look like something the average modern man would wear, and are, colloquially speaking, ugly. Additionally, some of them look too much like things that already appear in the game.
Of course, the quality of workmanship and the outfits themselves are a matter of taste. However, looking at the overall reception, it's clear that eccentric designer clothes were not a good move. Finally, the kit will launch on December 2. and probably then we'll see how the whole thing looks like.