News
video games
23 May 2022, 14:02
New No Man's Sky Mystery; Icon Intrigues and Sparks Speculation
An update announcement? A vague tweet from the developer has sparked online discussion again. This time it's about a whale.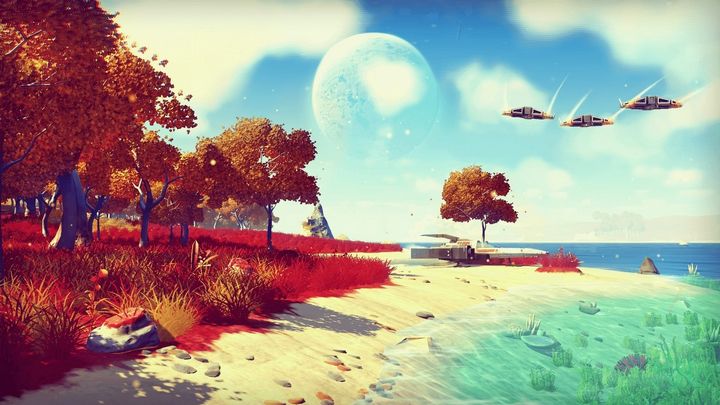 The new tweet from head of Hello Games, the studio responsible for No Man's Sky, has sparked the imagination of users. Sean Murray has once again published a post, the content of which consists solely of one emote. This time it is a whale. Internet users began to speculate.

Using emote as a way to announce content coming to No Man's Sky has become a tradition for Hello Games' boss. In May this year, after his tweet, which consisted of nothing but a pirate flag, the Outlaws update was released. Fans believe this is a continuation of that trend.
Thay say a picture is worth more than a thousand words, and in the case of such statements, everyone has a chance to choose which meaning they think is most likely. The consensus of the fans, however, is that we should expect an update for oceans in No Man's Sky. What exactly does this mean? Opinions are divided.
The most popular theories include deeper and more diverse bodies of water, filled with new animals, and improved water physics. These elements, according to players, have long needed improvement, so a response to these requests would be justified.
Some people, however, bet on less mundane explanations, considering the possibility of the appearance of space whales, which would become part of the extraterrestrial astral fauna, or even living ships that resemble sea creatures in the skies.
What are you guys hoping for in terms of new information from the developers?