News
hardware & software
07 June 2019, 13:55
Samsung Galaxy Note10 Leaks; Possible Appearance and Price?
A lot of rumors appeared on the web concerning the new flagship of Samsung - the Galaxy Note10. We've also seen a rendered graphic that depicts the possible appearance of the device.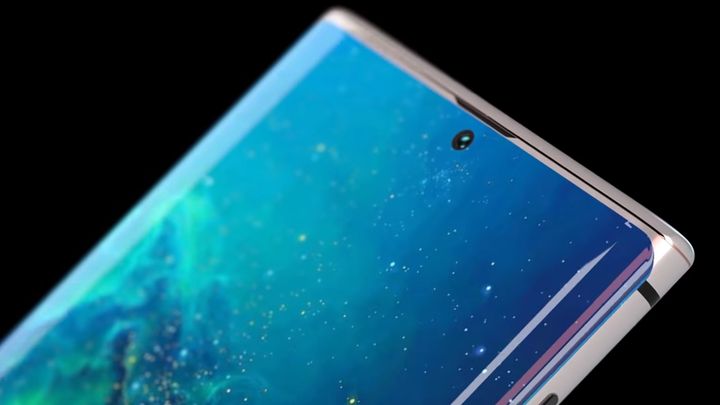 Rumors about the new flagship.
GALAXY NOTE10 IN A NUTSHELL:
Exynos 9825 / Snapdragon 855 CPU and 8 / 12 GB RAM;
6.3" screen with QHD resolution and fingerprint reader;
Changed appearance;
Three back cameras;
$1100-1200.
There are many rumors about Samsung's new smartphone - Galaxy Note10. We have learned some of the specifications and even the potential price. Known for numerous leaks of this type, Steve H.McFly, a.k.a. Steve Hemmerstoffer, along with 91Mobiles, has also released several rendered graphics that illustrate the possible appearance of the device. Admittedly, there's a small revolution ahead of us. You can see the pictures below.
The Samsung Galaxy Note10 will have a 6.3" diagonal screen displaying QHD image resolution (there are also talks about Note10 Pro, with a larger 6.75" display) and a built-in fingerprint reader. The heart of the Note10 will be the Exynos 9825 processor, supported by 8 gigabytes of RAM (although an alternative variant is also known, with a Snapdragon 855 and as much as 12 GB of RAM, which should be released on the U.S. market). The model will have a USB-C port, an S-Pen slot and perhaps also an infrared LED. However, we should not count on a headphone jack (mini jack).
There is also some information about the camera, according to which the Note10 is to use the technology developed for the Galaxy S10. There are three sensors on the back of the device. The main unit has a resolution of 12 Mpix and will be equipped with a variable aperture lens to make it easier to take clear pictures in low light. The camera is to be supported by a telephoto lens (12 Mpix) and a wide-angle lens (16 Mpix).
According to leaks, the equipment will be sold at a price of $1100-1200.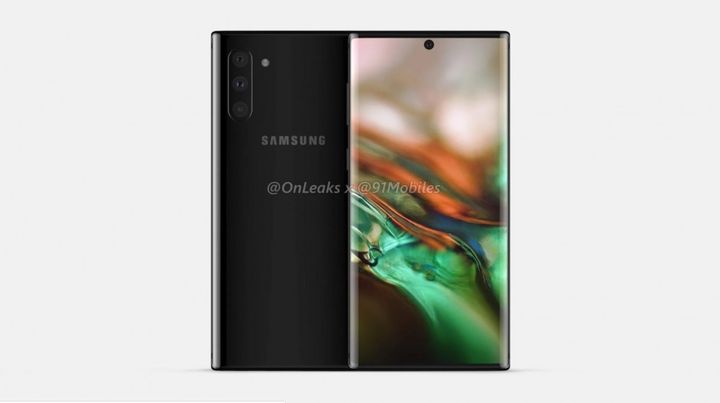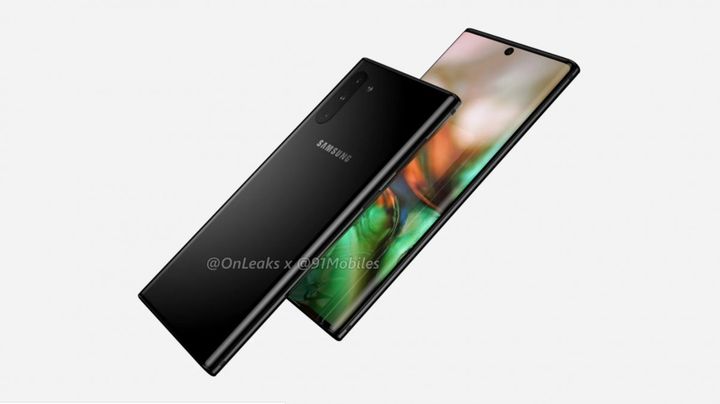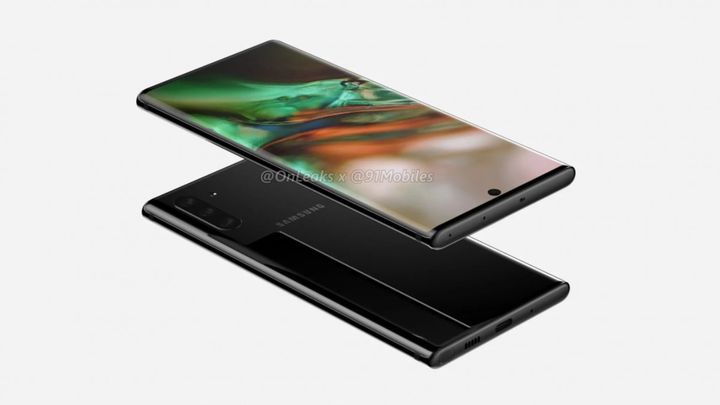 Galaxy Note 10 on CAD renderings. Source: @OnLeaks x @91Mobiles.