News
video games
23 October 2022, 22:02
author: Zuzanna Domeradzka
Developer Dispels Doubts: Silent Hill 2 is Expected to Look Like on Trailer
If you had doubts about the beautiful Silent Hill 2 trailer, one of the remake's creators has just dispelled them. The game is 'meant to look just like this'.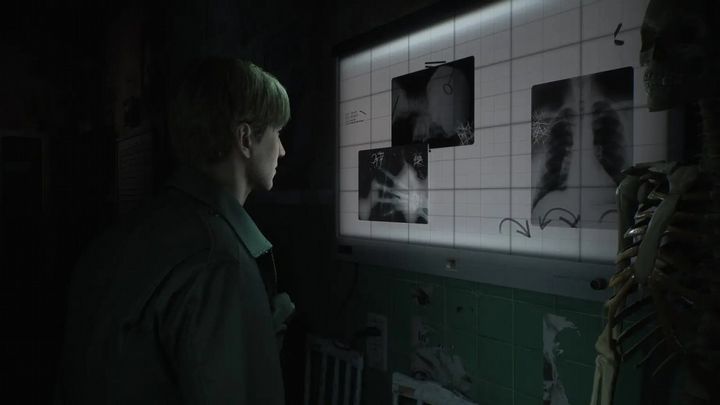 A few days ago the remake of the 2001 cult horror game, Silent Hill 2 was officially announced, developed by Bloober Team. A trailer was also shown (below), which raised some doubts in many fans. Such a good-looking trailer may not have given everyone the impression of something created on a game engine.
However, with clarification came one of the remake's creators, Tomasz Gawlikowski, who on his account on Twitter wrote: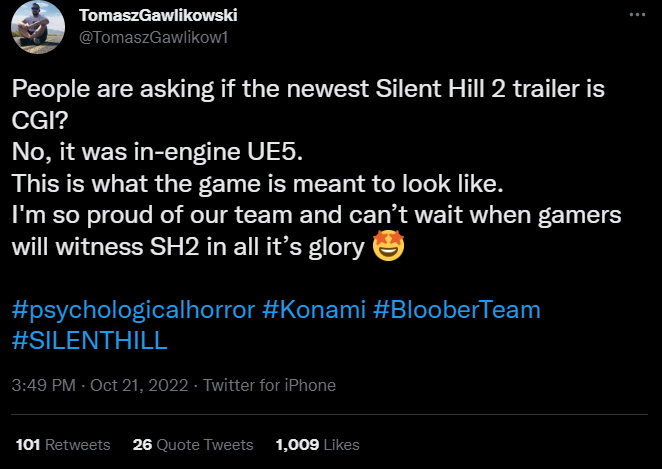 Source: Twitter, @TomaszGawlikow1.
"The words 'meant to look like' are worth noting. Given the potentially distant release, with the implication that the developers probably haven't yet gotten serious about optimizing the game yet, one has to reckon with the possibility that the remake of Silent Hill 2 will eventually not be so pretty.
Nevertheless, one should not be surprised by the high system requirements of the title for PC, which appeared recently on the game's card on Steam. You can check them out in this news. According to what I wrote above, they can still be subject tpo changes before the release.
So far no release date, even an approximate one, has been given for the remake of Silent Hill 2. However, we do know that the game will first come out for PCs and PlayStation 5.
In addition to Silent Hill 2 at the recent Konami show we saw the announcements of three new games from the series: Silent Hill F, Townfall and Ascension. We know the release date of only the last of these productions: it is expected to be 2023.