News
video games
20 October 2022, 11:52
Silent Hill 2 Remake Announced for PC and PS5; Developed by Bloober Team
Konami has officially announced the remake of Silent Hill 2 and released the first trailer. The game is being developed by Polish studio Bloober Team. The title will initially be released on PC and PS5.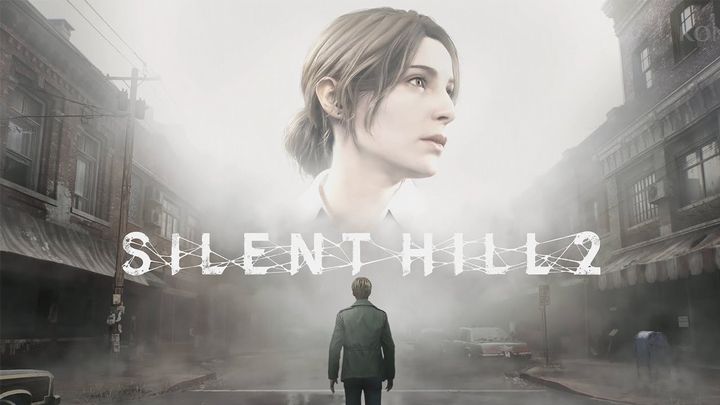 Rumors have been confirmed - Bloober Team, creators known for such games as The Medium, Blair Witch or Layers of Fear, is actually working on a remake of Silent Hill 2. After months of speculations, this information was revealed today by Konami during its presentation.
Silent Hill 2 Remake on PC and PS5; XSX/S will wait
It was announced that the remake of Silent Hill 2 - the iconic installment of the popular series originally released exclusively for PlayStation 2 (in 2001) and PC (in 2003) - is being developed on Unreal Engine 5 and will hit PS5 and PC (Steam) first. As it has been confirmed that the title will be a temporary PS exclusive, expect an XSX/S version at a later date.
Unfortunately, it has not been revealed when the release will take place. The most optimistic assumption seems to be 2023, but it is not impossible that we will wait longer - until 2024 or maybe even 2025. For now, we have to make do with the trailer presented below.
At the same time we learned the system requirements of Silent Hill 2 Remake for PC. You can get acquainted with them in a separate message.
The creators of the original will support Bloober Team
Although the game is being developed by the Polish studio, fans of the original should rejoice at the news that - according to leaks - the works on the remake of Silent Hill 2 involve at least two authors of the original. The first is Masahiro Ito, the game's art director, and the second is Akira Yamaoka, the composer responsible for the soundtrack of SH2. The latter is expected to ensure that we hear new songs and ambient sounds in the game.
This will not be the only change. Indeed, gameplay is to be adjusted to modern standards, for example, the camera will be suspended over the protagonist's shoulder. The game will also offer new challenges. Interestingly, the game will also lack loading screens, so it will offer continuous gameplay (plus cutscenes).
Creative director of the Silent Hill 2 remake, Mateusz Lenart from Bloober Team - who previously held the same position on The Medium - described the goal guiding the team with the following words:
"To put it simply, our goal is to recreate everything that made the game a timeless classic, while delving more deeply into the foggy streets of Silent Hill town."