News
video games
13 January 2023, 13:19
Skull and Bones Got Delayed, but Not Its Gameplay Show; Schedule Revealed
Today we will see new gameplay from the recently delayed Skull&Bones. The new footage is meant to give a closer look at the game's world.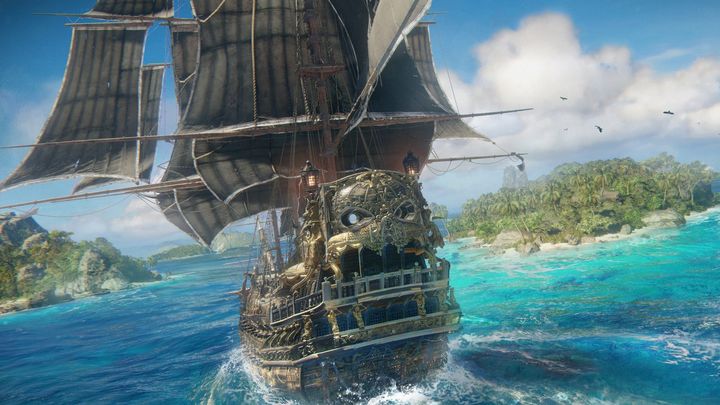 The day before yesterday, we learned from Ubisoft's financial report that Skull and Bones has once again suffered a delay.
This time the developers indictated a planned release date at the beginning of the 2023 fiscal year (from April 1, 2023 to March 31, 2024).
Despite all these delays, explained by the desire to polish the game and introduce the right gameplay balance, developers of Skull and Bones used Twitter to announce an upcoming demonstration of the game.
The latest presentation of Skull and Bones, which will take place as part of the regular series The Deck, will be broadcast today (Jan. 13) at 9 am PT on Ubisoft's official channel on Twitch.
As the Twitch post reads, the latest gameplay from Skull and Bones will reveal a bit more about the plot and the game's world.
The developers, wanting to make the long wait for the release more pleasant, also announced that in addition to the show more new, exclusive materials centered around the game's lore will soon hit the game's social media channels.
What's more, a new release date is also expected to be announced soon, as well as information on what is likely to be the final testing.
It's worth noting that for Ubisoft, the successful launch of Skull and Bones is almost one of the necessary conditions for coming out of the crisis, in which the French company seems to be currently.
Recall that Skull and Bones has been in development already since 2013. The game about pirates, which evolved from the successful Assassin's Creed IV: Black Flag, however, has been struggling with a number of development issues.
Suffice it to mention that since its announcement it has had its release postponed as many as six times, and its concept has been changed on multiple occasions.