News
movies & tv series
29 May 2020, 16:20
Sonic 2 in the Works; Lilith Cast in Borderlands
New information about two movie adaptation of high-profile video games has appeared on the web - Sonic the Hedgehog and Borderlands. The first one will get a sequel, while in the second one an important role has just been cast.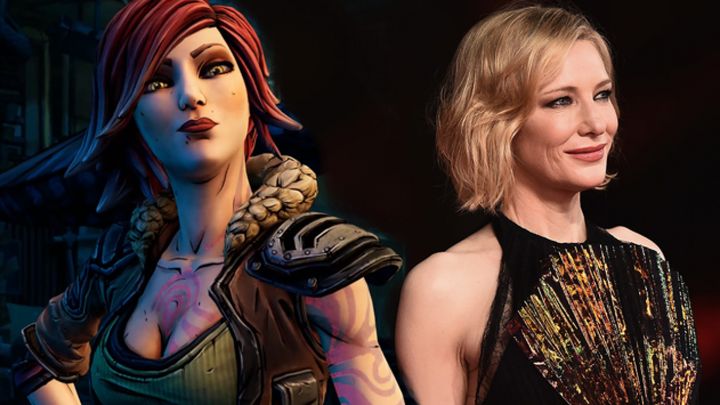 Cate Blanchett will play Lilith in the Borderlands movie.
IN A NUTSHELL:
Paramount Pictures announced that the second part of Sonic the Hedgehog will be produced;
We also found out that in the movie based on the Borderlands series we will feature Oscar-winning Cate Blanchett.
After the success of the first part of Sonic the Hedgehog, Paramount Pictures decided to create a sequel. Jeff Fowler will be the movie's director again. The information was presented by Variety, but the filmmaker also confirmed it in a post published on Twitter.
Variety's journalists report that the movie is at an early stage of production - so far, it is not known who is going to play in it. There is also no premiere date.
New information also appeared in connection with the planned adaptation of Borderlands - Cate Blanchett was cast as Lilith (via Polygon). The actress is a two-time Oscar winner and has experience in large pop-culture productions - she appeared in Thor: Ragnarok, where she played the main antagonist, Hela. Not without significance is also the fact that Cate Blanchett has already had the opportunity to work with the director of the film in question, Elie Roth (on the occasion of 2018's The House with a Clock in its Walls).
"I'm so lucky to have the amazing Cate Blanchett starring in Borderlands. We had the most incredible collaboration together on The House with a Clock in Its Walls, and I believe there's nothing she can't do. From drama to comedy and now action, Cate makes every scene sing. Working with her is truly a director's dream come true, and I feel so fortunate that I get to do it again on an even bigger scale. Everyone brings their A-game to work with Cate, and I know together we're going to create another iconic character in her already storied career," said Eli Roth.