News
video games
17 August 2023, 15:09
The Crew Motorfest Gone Gold; Ubisoft's Racing Game Launches in September
The Crew Motorfest has been gone gold. This means nothing more stands in the way of the game's September release.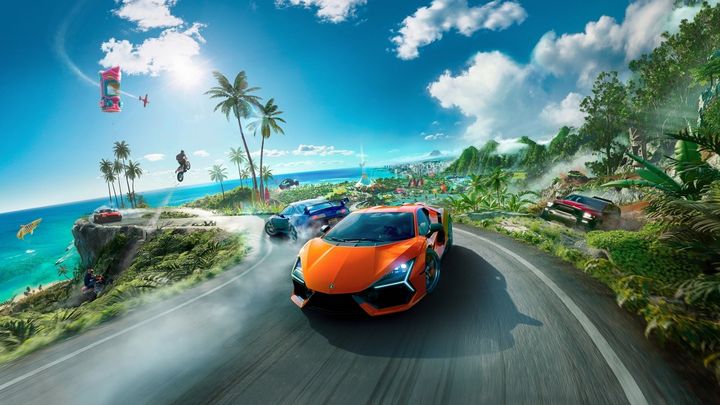 The Crew Motorfest promises to be one of the most interesting racing game launches of the second half of this year. Readers waiting for this title should be interested in the news that the game has gone gold. This means that the work has been completed and we should not fear any delays (casus of Cyberpunk 2077 was a rare exception to this rule).
Recall that the refreshed The Crew Motorfest will be released on September 14, 2023. The game is headed for PC, Xbox One, PlayStation 4, Xbox Series X, Xbox Series S and PlayStation 5.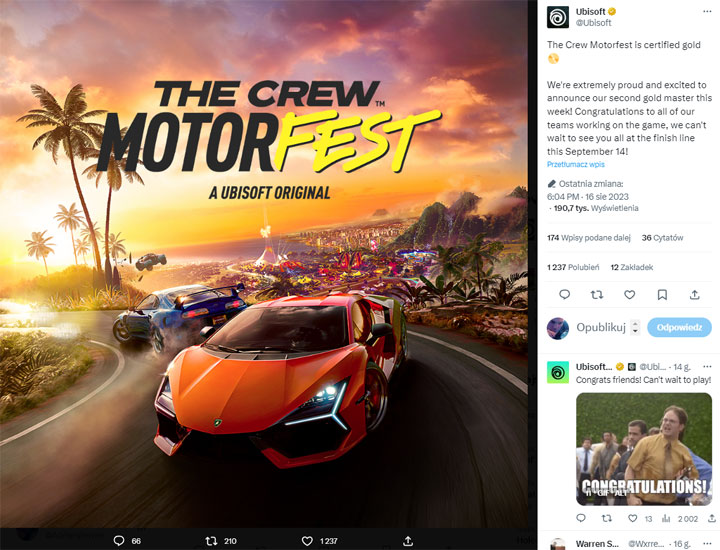 Source: Twitter.
The recently held beta made a very good impression. As commented by Draug, i.e. our editorial specialist in racing games:
"Finally, I too can share my impressions from testing The Crew Motorfest. I will not hide - there is not much left of my initial skepticism (caused mainly by unpleasant experiences with The Crew 2) and today it is for me a premiere almost as interesting as Forza Motorsport.
I didn't believe that the developer would be able to cut so much from the "arcade" roots he had planted so deeply in TC2. (...) Now, at last, I am able to enjoy all those unique cars that Ivory Tower has collected without an expression of embarrassment on my face - and that too with a steering wheel."
So September promises to be very good for fans of the genre.