News
video games
09 June 2019, 23:48
author: Konrad Serafinski
We Know Prices And Editions Of Cyberpunk 2077
We've learned the official prices and content of each edition of Cyberpunk 2077. Players should be satisfied with the gadgets proposed by developers from CD Projekt RED. However, the price of the collector's edition is a bit high.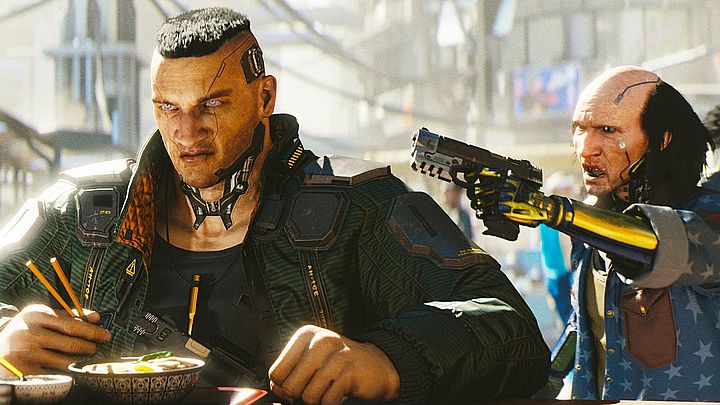 What else will the devs from CD Projekt RED surprise us with?
During the presentation of the new trailer of Cyberpunk 2077, we also learned more about the price and individual editions of the game. The devs have decided to release one of the most awaited games in the world at the following prices:
Standard edition:
PC - $51.86
Xbox One/PlayStation 4 - $59.99
Collector's edition:
PC/Xbox One/PlayStation 4 - $219.99
Interestingly, the PC version will be available only in digital form (even if you decide to buy a box edition - then in the box you will find the serial key to download the game). Let us remind that both the standard edition and the collector's edition will be full of additional content. You'll find out all the details here. Cyberpunk 2077 is scheduled to launch on April 16, 2020. The Witcher's developers have prepared a lot of surprises for the players, as evidenced by the fact that the popular actor Keanu Reeves (John Wick, Matrix) was employed to work on the production. All we have to do is wait for more details.
Caution! The pre-order page has information that the PC version of the game will be on a physical disk. We have consulted CD Projekt Red and confirmed that the description contains an error. The PC version of the game isn't on a disk, only the official soundtrack comes in that form. Instead, the box contains a GOG.com serial key for Cyberpunk 2077.