Essays
25 February 2021, 19:12
Best Switch Games 2021 - Gotta Play 'Em All!
With the terrible year of 2020 behind us, the best upcoming games for Nintendo Switch in 2021 will make you forget your sadness: the New Pokemon Snap, No More Heroes 3, Zelda Breath of the Wild 2 or Monster Hunter Rise await us!
On this page you will find:
The Legend of Zelda: Breath of the Wild 2
Release date: TBA (2021)
Genre: RPG
Without a doubt, one of the most anticipated upcoming Nintendo Switch games to date is the sequel to The Legend of Zelda: Breath of the Wild. Of course, nothing is confirmed yet, there isn't even a title for the game. But that doesn't mean all hope is lost for the game to arrive on the Switch sometime in 2021.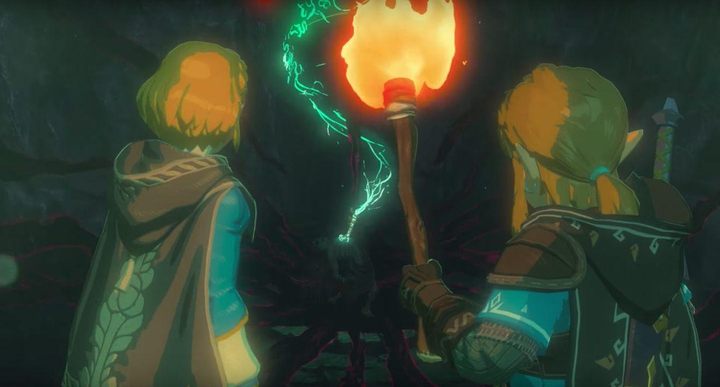 It is hoped that Legend of Zelda Breath of the Wild 2 will be released later in 2021.
After releasing a teaser trailer at E3 2019, approaching almost two years ago, Nintendo has been rather silent on the next Legend of Zelda game. It is more than likely that the pandemic has hindered development to some degree, but now, one year into the general shutdown, everything has hopefully come together enough to announce a release date sometime soon.
February 21st, 2021 is the 35th Anniversary of the Legend of Zelda series. Much like how Nintendo celebrated Super Mario's 35th Anniversary in 2020, fans have hope that Nintendo will reveal something spectacular soon.
The Legend of Zelda: Skyward Sword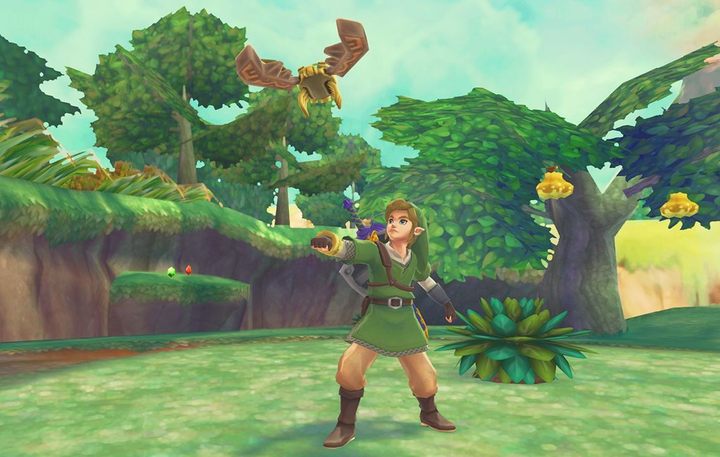 The Legend of Zelda Skyward Sword is confirmed – July 16, 2021.
Release date: July 16, 2021
Genre: RPG
While not quite the Breath of the Wild sequel everyone was hoping for, the remastering of The Legend of Zelda: Skyward Sword for the Switch is certainly a welcome surprise. Skyward Sword is set to arrive on the Switch on July 16th, just under ten years after its original release for the Wii and Wii U.
In their recent 50-minute Direct, Nintendo announced some exciting plans for how they will bring Skyward Sword to the Switch. The Nintendo Switch JoyCons will utilize motion controls to allow the player full control of Link's sword and shield. The right hand controls the sword, and left the shield. There is also the option to forgo this in favor of complete button controls as well.
Nintendo also revealed their plans for a pair of JoyCons specially designed for this game, resembling Link's iconic Master Sword and Hylian Shield. Hopefully, the excitement around Skyward Sword coming to the Switch in 2021 is only the first of many celebrations of The Legend of Zelda's 35th Anniversary. But for now, only time will tell.
Metroid Prime 4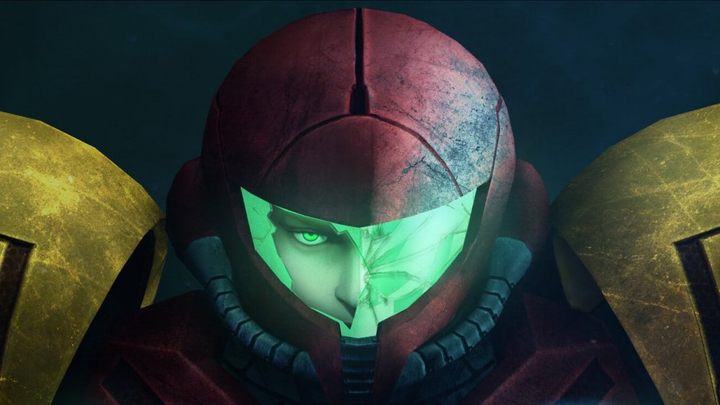 Metroid Prime 4. The game's release is still a mystery. However, we are hoping for 2021.
Release date: TBA (2021)
Genre: action, metroidvania
Fans have been waiting for good news about Metroid Prime 4 since it was originally revealed in Nintendo's E3 2017 presentation. With nearly four years in development, many are starting to wonder if this game will ever arrive on the Switch.
Back in 2019, Nintendo announced that Retro Studios, the developers that worked on the previous Metroid Prime games, would be taking over development from Bandai Namco. It was announced that the production was restarting with the new developers.
There isn't much information to go off of, but since 2021 will be two years since Retro Studios took over development, perhaps chances are that they will release some more information sometime soon. The idea that Metroid Prime 4 will come out this year certainly feels like a longshot, but maybe there is hope.
Hollow Knight: Silksong
Perhaps one of the most highly anticipated indie games in recent memory, the sequel to the excellent action platformer Hollow Knight, is Hollow Knight: Silksong. The game was announced almost two years ago, but still does not have a confirmed release date. Chances are probably more than good that it will finally release in 2021, but nothing is really certain yet.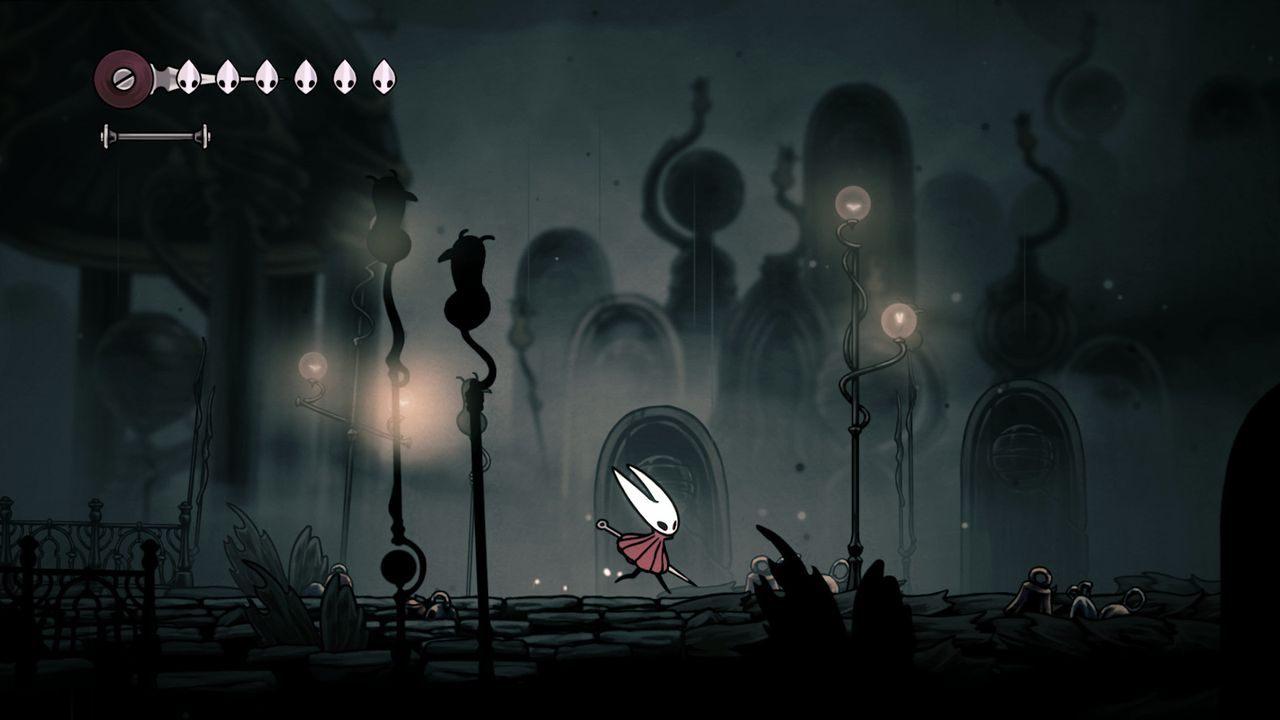 The previous game was great - we hope to play Hollow Knight Silksong in 2021.
Release date: TBA (2021)
Genre: action, platformer, metroidvania
There is no telling when fans will get any further information on this game, as two Indie World Showcases and the first Nintendo Direct in over a year have passed without so much as a mention of Hollow Knight. But there are gameplay videos out already, so logic leads us to believe that at least some parts of the game are playable. Hopefully, this means the rest of the game will be playable soon, too.
Other exciting indie games to look forward to
There are far more indie games to look forward to in 2021, but in the interest of time here are a few that stand out from the crowd.
Subnautica is an exciting underwater exploration game that puts you face to face with an alien ocean. This game along with its sequel, Subnautica: Below Zero are scheduled to arrive on the Switch in May 14 2021. Also coming in 2021 is the unique game of cheating at card games with real card tricks, Card Shark. Curiosity gets the best of me with this one and I would honestly just love to see how it works and if I actually learn any fun card tricks.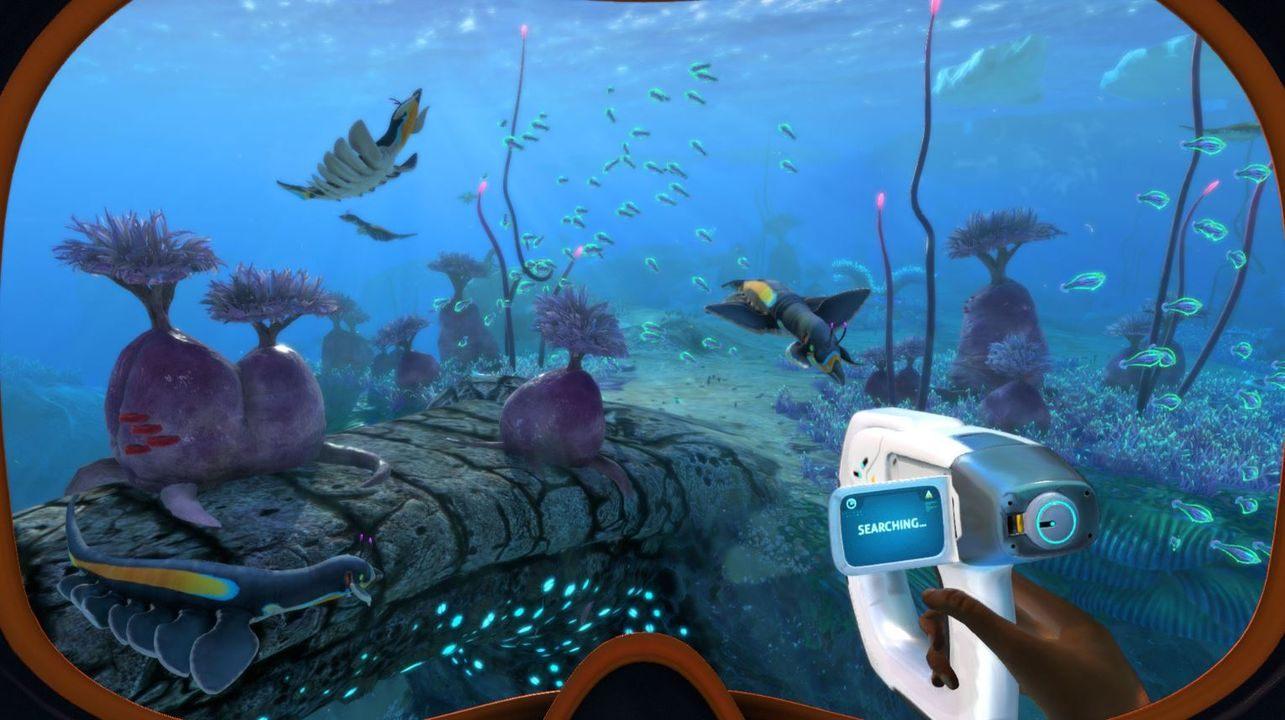 Subnautica on Nintendo Switch was realesed in May 14, 2021.
Journey through the visually beautiful RPG Eastward, which still only says TBD under release date on Nintendo's official site. There is also the dungeon-crawler dating simulator, Boyfriend Dungeon, where you get to know the weapons you fight through dungeons with on romantic dates. Finally, a video game that pays respect to the weapons that get the characters through it all. Boyfriend Dungeon is set to release sometime in 2021.
Finally, there is the delightfully charming Bear & Breakfast, where you run a bed and breakfast in the woods, as a bear. The premise is too much to ignore and hopefully the game delivers some memorable situations. The game doesn't have a release date yet, only that it will arrive on the Switch sometime in 2021.
So, 2021 is shaping up to be a good year for any Nintendo Switch owner. There are plenty of confirmed games to get excited about, as well as a few to stay hopeful for. Hopefully by this time next year we will know more about games like Metroid Prime 4 and the Breath of the Wild sequel, if not already be playing them.
What games are you most looking forward to in 2021? Was there something we forgot to mention? Leave a comment below!
Matt Buckley | Gamepressure.com