Essays
16 July 2020, 12:35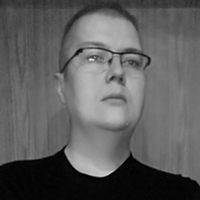 author: Przemyslaw Zamecki
The Very Best PS4 Games
PlayStation 4 has received hundreds of games over the last seven years. Our editors have selected sixteen greatest PS4 video games, including exclusives, that you should play - no matter who you are.
15. Persona 5
Irrational atmosphere and lurking demons which wait for our mistakes – this is Persona 5. Great game that may also be amusing for people who aren't fond of jRPG.
Genre: jRPG in which you fight against demons
Worth playing if: you fancy an out-of-town jRPG
Don't play it, because: you may dislike the Japanese highschool theme
Similar games: Tokyo Mirage Sessions #FE
Persona 5 is a fantastic and addictive jRPG game. However, its Japanese roots may be hard to swallow for those people who aren't fond of typical visual artistic styles which derive from the cherry blossom country. Even despite the aforementioned issue, the game is good enough to satisfy even hardcore western-style RPG fans, proving that the manga-painted devil is not as dreadful as they may think.
The action takes place in contemporary Tokyo, in which travels between different surrealistic dimensions are as simple as the Wingardium Leviosa spell known from the Harry Potter franchise. In addition, the high-school reality is omnipresent, which may cause a painful headache, especially among players who have completed Gothic or TES games many times.
Anyway, the hero is not a charming teenager, but rather a rebellious badass who is considered as a troublemaker by the local police. Perhaps such a description will encourage you to give this title a try. Particularly because it offers a decent turn-based combat system, so you won't break any of your fingers.