Essays
16 July 2020, 12:35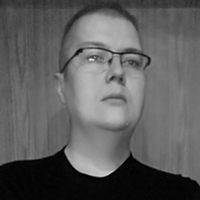 author: Przemyslaw Zamecki
The Very Best PS4 Games
PlayStation 4 has received hundreds of games over the last seven years. Our editors have selected sixteen greatest PS4 video games, including exclusives, that you should play - no matter who you are.
14. NiOh
A western samurai lost in Japanese tales full of demons and magic. NiOh followed the footsteps of the Dark Souls series. However, it didn't copy the features of the latter, but added many unique novelties to the genre.
Genre: a samurai-witcher in the land of Japanese mythology
Worth playing, if: you enjoy getting smashed by opponents and love the Dark Souls franchise
Don't play it, if: you like casual titles and hate to fail while playing a game
Similar games: Demon's Soul and Dark Souls
Team Ninja studio used to be famous for making difficult games. Well, at least one title that has already made history in that aspect. Of course, we're talking about the famous Ninja Gaiden, which has been developed by other studios since the third installment of the series. Furthermore, the famous and arrogant Tomonobu Itagaki, the creator of the 3D adventures of Ryu Hayabusa, after establishing his own company, has contributed to the development of Devil's Third – a total disaster released on Nintendo Wii U.
NiOh is a whole new chapter in Team Ninja's career. The game, created under the watchful eye of Fumihiko Yasuda (by the way, he is responsible for, among other things, the less-acclaimed parts of Ninja Gaiden), depicts the story of an authentic figure – a western sailor named William Adams, who came to Japan in the 17th century. As a gaijin, that is, a foreigner, he became a samurai. Four centuries later, he has become the main character of the story prepared by Japanese developer.
How can we describe the gameplay of NiOh in the best way possible? I think the most appropriate statement is that it's a mix of Ninja Gaiden and the Dark Souls series. You don't need any better encouragement to play this extremely difficult game, which offers an exhilarating challenge even for veterans of boss fights.