Battlefield 4 Expansions & DLCs
Game Expansions and DLCs available for Battlefield 4 Video Game.
Game Expansions for Battlefield 4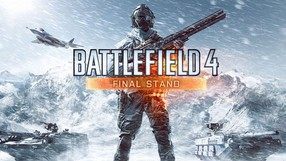 Battlefield 4: Final Stand
Action 02 December 2014
The final expansion for Battlefield 4, another installment in the bestselling shooter game series by Electronic Arts. The expansion focuses on military experiments conducted by Russian scientist, trying to develop new technologies that could turn the tide of many a war. Final Stand adds new multiplayer maps, this time set in Russia: Operation Whiteout, Hammerhead, Giants of Karelia, and Hangar 21. The maps feature previously unseen areas, from snowy mountains and forests to underground research facilities. Fitting the expansion's main theme, you can also use new futuristic weapons, resembling those from Battlefield 2142, such as an electromagnetic rifle and a hover tank.
DLCs for Battlefield 4
PCX360PS3PS4XONE
Legacy Operations
DLC 15 December 2015
PCX360PS3PS4XONE
Operacje Społecznościowe
DLC 27 October 2015
PCX360PS3PS4XONE
Nocne Operacje
DLC 08 September 2015
PCX360PS3PS4XONE
Second Assault
DLC 22 November 2013