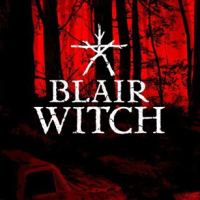 Blair Witch
An FPP adventure in a climate of horror, inspired by a popular series of cinema horror movies, developed by the Polish Bloober Team. In Blair Witch, players take on the role of a former policeman who scours a forest haunted by a witch in search of a missing boy.
Adventure | FPP | survival horror | horror | videos | Polish | action adventure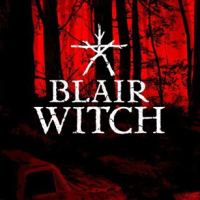 Blair Witch is a first-person horror adventure game licensed from a popular series of horror movies. The project was developed by the Polish Bloober Team studio, which has created such projects as Observer or Layers of Fear series.
Plot
The action of the game takes place in the United States, in 1996. The story begins with the disappearance of a little boy who vanished without a trace in the Black Hills Forest near Burkittsville, Maryland.
The players impersonate a man named Ellis, a former cop with a difficult past who joins the search for a child. In order to find the boy, the hero will have to face not only his own fears, but also the witch from Blair, who, according to legend, haunts the Black Hills forest.
Mechanics
In Blair Witch we observe the action from the first-person perspective, and the game focuses on exploration and discovery of the plot. While playing, together with a faithful dog Bullet we comb through a grim forest, where time and space are distorted and curved.
Occasional riddles make the game more interesting. From time to time, there are also arcade challenges, such as escape sequences.
Game modes
Blair Witch offers a single player mode only. The authors have not provided any option for multiplayer games.
Technical aspects
The strong point of the game is the graphics. The creators have prepared detailed three-dimensional locations, and the visual setting and sound effectively enhance the horror climate built by the screenplay.
System requirements
PC / Windows
Recommended: Intel Core i5-6500 3.2 GHz / AMD Ryzen 5 1600 3.2 GHz, 8 GB RAM, graphic card 8 GB GeForce GTX 1070 / AMD Radeon RX 590 or better, 16 GB HDD, Windows 10 64-bit
Minimum: Intel Core i3-3220 3.3 GHz / AMD A8-7600 3.1 GHz, 4 GB RAM, graphic card 2 GB GeForce GTX 750 Ti / Radeon R7 265 or better, 16 GB HDD, Windows 7 64-bit