Upcoming iOS Simulation Video Games
Video Games Encyclopedia by Gamepressure.com
A list of Upcoming Simulation video games for iOS sorted by sorted by popularity among gamers.
Simulation games. These titles put emphasis on simulating authentic (or fictional) actions in the most realistic manner possible. They allow the player e.g. to control civil (digger, crane, bus) or military vehicles (plane, tank, warship). Life simulation games (especially The Sims series) are very specific example of titles in this category, because they can simulate almost infinite number of aspects of human lives. more
House Flipper (iOS)
Simulation 2020
A unique investing and building construction simulation game by Empyrean. You play as a businessman, who buys housings in need of renovation. As such property often features many nasty surprises, you have to refurbish, clean and furnish the flat, so that you can sell it for profit. This involves tearing down unnecessary walls, getting rid of any pests or fixing damaged wiring. In House Flipper you use various tools, including an irreplaceable hammer. Furnishing the housing involves buying furniture and decorations, which you then have to put in proper places.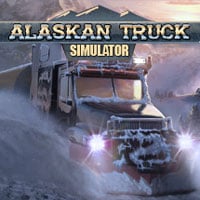 Alaskan Truck Simulator (iOS)
Simulation 2020
An unusual production, combining a truck driving simulator with a survival game. Alaskan Truck Simulator has the official Discovery Channel license. The game was developed by the Polish studio Movie Games, and PlayWay is responsible for its release.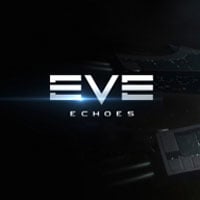 EVE Echoes (iOS)
Simulation 2020
Extended MMO, prepared for mobile devices. EVE: Echoes tries to offer on the screen of a phone or tablet the depth that is associated with EVE: Online. The production was created by NetEase Games studio (in cooperation with CCP Games).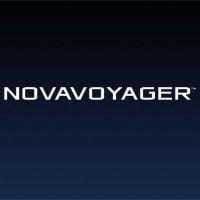 Univoyager (iOS)
Simulation June 2020
A sandbox space simulator developed by a lone designer, Damiano Vitulli. The action of NovaVoyager is set in a distant future, when humanity colonizes new planetary systems. Starting out, we receive our first ship and then decide whether we want to pursue a career of a mercenary, a pirate, a pioneer, or a miner. We can also combine all of these to create our own path. The fun takes place in a galaxy that teems with life, recreated in 1:1 scale on the basis of genuine astronomical data. The universe is densely filled with space bases and colonies where there is a myriad of varied quests and business opportunities. The game is characterized by impressive realism of the behavior of our ship, which can be controlled from the cockpit or in the third-person perspective. The extensive controls system also allows for manipulation of numerous onboard systems.

Wake The Dreamer (iOS)
Simulation June 2020
An unusual action adventure game developed for mobile devices. Wake The Dreamer tells a story of a low-level corporate employee who gets teleported to a dream world when sleeping. The game begins with the creation of our character using an extensive editor. The gameplay itself is divided into two separate sections. During the day, we take part in our hero's daily life, which means working, taking trips around town, and buying new clothes and furniture. Wake The Dreamer has an interesting feature – our character lives his life according to a real clock, and proceeds with his duties even when the game is turned off. However, once the hero falls asleep, we switch to a dream world, in which we use a spaceship to travel between planets, take part in a galactic conflict between alien races, or even try to find love. Both worlds constantly force us to make important decisions that influence the plot as well as the future of our protagonist. Wake The Dreamer employs pixel-art visuals, fitting the theme of the game.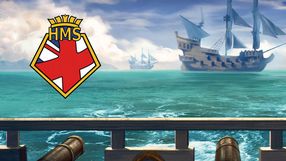 Her Majesty's Ship (iOS)
Simulation 2020
Her Majesty's Ship is a simulation game, in which we manage a sailing ship. As an aspiring captain of British Royal Navy, we must perform tasks given by the command, sink countless ships in naval battles, but also take care of every aspect of daily life of our ship. If a crew has no food or, even worse, lacks rum, sailors might rebel and thus instantly end our career.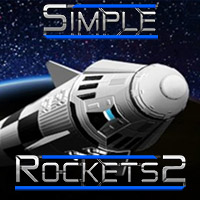 SimpleRockets 2 (iOS)
Simulation April 2020
SimpleRockets 2 is a continuation of the space simulator released in 2015. As in the case of the first part, the fun is focused on the construction of various types of vehicles. Jundroo studio is responsible for production and release.