News
video games
06 September 2019, 15:28
author: Krzysztof Kaluzinski
Call of Duty: Modern Warfare - Details on Campaign and Cross-play Soon
Activision doesn't let us forget about Call of Duty: Modern Warfare. The company informed about five pre-launch events, thanks to which it will be possible to play beta and learn more about cross-platform features. We also found out when we're finally going to see the story campaign.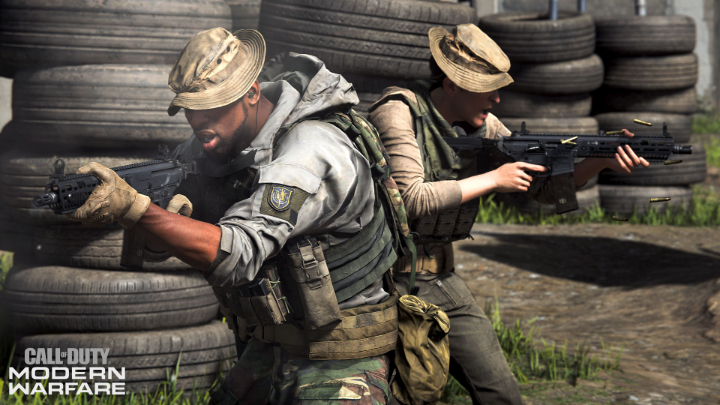 Call of Duty: Modern Warfare will offer co-op gameplay.
Call of Duty: Modern Warfare will debut on PC, PlayStation 4 and Xbox One consoles on October 25. No wonder that Activision tries to keep the title interesting by dishing out new promo materials. This time, the American producer and publisher revealed on Twitter an upcoming series of events related to the game, which the company called "Road to Launch". It will begin with open beta-tests for PS4 owners.
The following events will take place as part of "Road to Launch":
The first weekend of the beta on PlayStation 4 (September 12-16);
Detailed information about the cross-platform features (week, beginning with September 16);
Open, multiplatform open beta with cross-play support (September 19-23);
Presentation of the story campaign (end of September);
Presentation of the co-op Special Ops mode (week, beginning with October 7).
It's worth stopping for a moment at the cross-platform features offered by CoD: Modern Warfare. According to previous reports, matchmaking in the game is supposed to match players based on the controllers they use. Therefore, there should be no situation in which the user is facing the owner of a mouse and keyboard, which has often been complained about. This will, of course, translate into more equal opportunities in battles. Activision and Infinity Ward will reveal more details soon, and before the launch we will also be able to test how the model works in practice.
The game is a new opening of the Modern Warfare sub-series. The original installment of the game, entitled Call of Duty 4: Modern Warfare, debuted in 2007 on PCs, PS3 and Xbox 360 consoles. The remastered edition of the game is available since 2016.