News
video games
29 May 2023, 13:31
CD Projekt RED Denies Rumors of Sony Taking Over
A well-known industry insider has reported that Sony is planning to acquire Polish studio CD Projekt Red - creators of The Witcher 3 and Cyberpunk 2077. The developer has commented on the reports.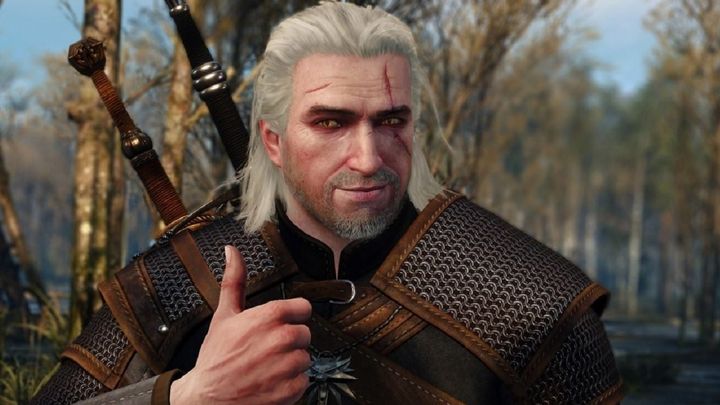 For some time now, rumors have been circulating on the web that Sony Interactive Entertainment would take over a major independent AAA game developer. Interestingly, studio CD Projekt Red - creators of, among others, The Witcher 3: Wild Hunt or Cyberpunk 2077, was often pointed at as the possible target.
These reports seemed unlikely, but after they appeared for the first time in March, they resurfaced several more times. Yesterday, however, they were reported by Liz, an industry insider who is particularly known for providing unofficial but later confirmed news about Destiny 2.
This time, however, Liz wrote on her server on Discord (via IconEra) that SIE is taking over CD Projekt Red. The web was in an uproar - this could finally mean that The Witcher 4 and subsequent games will be PlayStation-exclusives.
The developers recently stated that they do not comment on rumors, but apparently this time they felt it necessary to make an exception. Their representative, Ola Sondej, wrote on Twitter - responding to an inquiry from one Internet user - that such talks are not being held.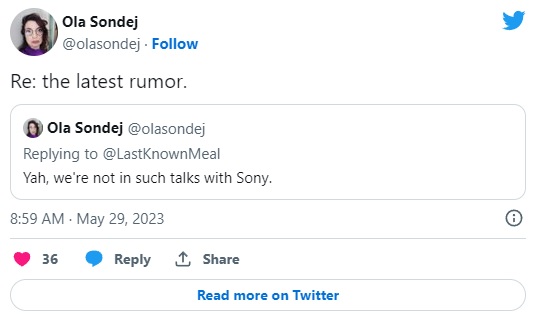 Source: Twitter / Ola Sondej.
Although it seems unlikely that the team would join the PlayStation Studios family, an acquisition of this stature would make sense from Sony's point of view - especially in view of a possible merger between Microsoft and Activision Blizzard.