News
video games
19 April 2020, 22:34
CoD: Warzone - Console Players Disable Crossplay Because of Cheaters
Cheaters in Call of Duty: Warzone still pose a very big problem, which is particularly inconvenient for console players trying to play along with PC users. The situation is so serious that many console players choose to disable cross-play.
IN A NUTSHELL
The fight against cheaters in Call of Duty: Warzone continues.
The cheater scourge forces many console players to disable cross-play.
According to Eurogamer, the problem of cheaters in Call of Duty: Modern Warfare's free online spin-off, Call of Duty: Warzone is so serious that console players are beginning to disable cross-play, which enables users of all platforms to play together.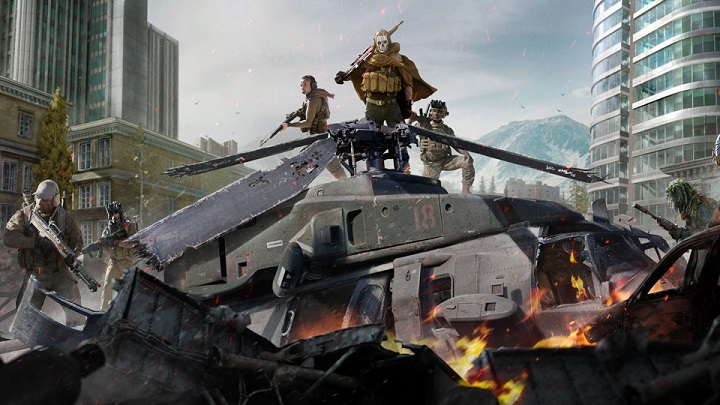 As we've already mentioned, the mood around Call of Duty: Warzone has turned quite sour due to the growing scourge of cheaters. Game's developers, Infinity Ward and Raven Software, are fighting the problem. Two weeks ago we wrote that 50,000 cheaters were banned, and less than a week ago the developers updated the number to 70,000. However, the crisis is far from over.
Most of the cheaters are PC players, because it's the easiest platform to cheat on. Therefore, console owners are taking increasingly radical steps, even disabling cross-play, but this has its disadvantages.
In the case of smaller-scale multiplayer matches, this is enough, but the problems begin when the console player wants to play a match for 150 people. Then, as Eurogamer informs, the waiting time for the lobby to fill up is even 3 minutes (instead of the usual 30 seconds), and pop-up messages still warn us that we may have problems finding fellow users to play with.
In addition, Xbox One owners wanting to play Call of Duty: Warzone among themselves have a slightly tougher task than PlayStation 4 users, as the game forces the former to enable cross-play. However, there's a fairly simple workaround to this problem, which was shared on Reddit by Dkroegs2019. It amounts to blocking the ability to play with the players from outside Xbox Live in the console settings.
It remains to be hoped that the developers will soon find a way out of the crisis. So far we have to be patient.