News
video games
12 May 2023, 12:11
author: Zuzanna Domeradzka
Publisher Updates Elden Ring Sales Figures; Has Reasons to Boast
Elden Ring is still selling very well more than a year after its release. Bandai Namco has released updated results for the hit game.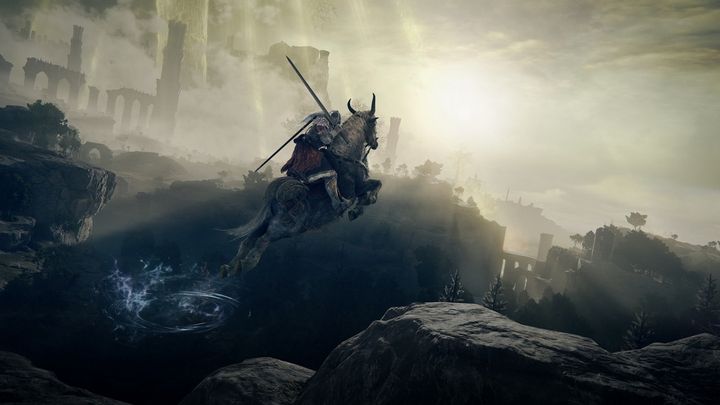 Elden Ring is undeniably a huge success for devs at FromSoftware. Although this soulslike game is more than a year old at this point, it continues to attract thousands of new players. Confirmation of the game's unflagging popularity comes from updated sales results released by the publisher, Bandai Namco.
According to the new report, Elden Ring has sold 20.5 million copies between its release date (February 25, 2022) and March 31, 2023 across all platforms. Back at the end of February, the developers boasted that the game had reached 20 million players. Thus, in just a month Elden Ring was bought by 500 thousand more people.
This result is really impressive, and it is worth recalling that this is the best-selling title in the history of FromSoftware. For comparison - all games in the entire Dark Souls series have sold more than 27 million copies (this is as of 2020, but the developers have not released updated data since then).
Purchase of Elden Ring is probably encouraged not only by a slightly lower difficult than that of the Dark Souls games, but also - or rather, above all - the fact that the game has received excellent ratings and has been awarded more than once. Perhaps its greatest honor is winning the title of game of the year at The Game Awards gala. In the same category Elden Ring won at, among others, the Steam Awards; what's more more than 300 editors from around the world recognized the game as the best production released in 2022
Interest in Elden Ring is unlikely to end any time soon, as a story expansion is on the horizon, called Shadow of the Erdtree. So far, the developers are stingy with information about it, and we don't even know the approximate release date of the DLC.