News
video games
14 December 2020, 19:17
ETS 2 1.40 Shows Reskinned Germany on Screenshots
SCS Software shared screenshots from Euro Truck Simulator 2 update 1.40. The pictures show refreshed roads in Germany, but also give us a taste of the new lighting system.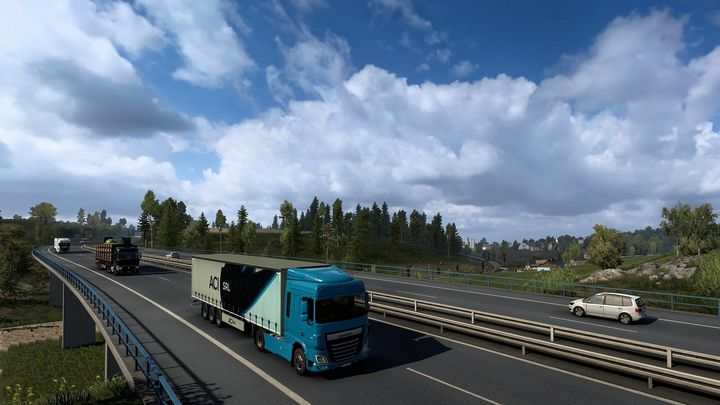 The recent delay of the Iberia expansion for Euro Truck Simulator 2 probably did not make virtual trucking fans happy, especially as they will also have to wait for the next big upgrade. Of course, nothing stands in the way of the developers giving us a foretaste of the upcoming novelties. The latest entry on the official blog of SCS Software presents a handful of screenshots from update 1.40, showing refreshed roads in Germany. Some of them have been posted below.
Germany is the oldest part of Euro Truck Simulator 2's map, and after years of successive upgrades and visuals improvements, the region clearly stands out in appearance from the rest of the game world. Already in mid-2018, SCS Software announced the redesign of German roads, although this is not an easy task. It was entrusted to a dedicated (though modest) team and only at the end of November, the fruits of its work were presented for the first time.
The devs currently don't want to say too much about the new and changed roads, which is hardly surprising. After all, it is only in January that closed tests will begin, and from here there is still a long way to go before the release of the update. Nevertheless, we know that apart from refreshing the roads in Germany (not only visually - there will be new intersections, spots, etc.) SCS Software is preparing an improved lighting system. You can see it on the attached screenshots. However, it has been noted that work on the solution is still in progress and a lot may change before the release of version 1.40. The launch should take place this winter, perhaps even in the first quarter of 2021.