News
video games
14 August 2023, 01:10
New Sheriff has Arrived in Far Cry Town and Promises 'Great Things'
Far Cry has a new boss. Long-standing veteran of the series, who previously served as Far Cry 5's lead writer, among other roles, has taken over oversight of the entire franchise.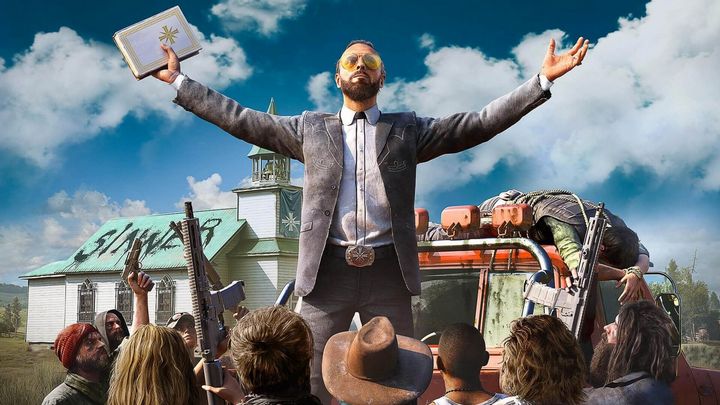 Ubisoft has finally decided who will be the new head of the Far Cry franchise.
The position of manager of the entire Far Cry brand went to Drew Holmes.
Fans of the series have no reason to worry - Holmes is a veteran of the series, who has so far served as chief writer of Far Cry 5 and Far Cry: New Dawn. Before joining Ubisoft, he was responsible for the storyline of BioShock Infinite, and before that he worked on the first three installments of the Saints Row brand.
Interestingly, Holmes was not involved in the creation of the story in Far Cry 6, whose script was considered disappointing by many fans (especially the main villain was below the standards of the series).
The information about his promotion was revealed by Holmes himself on his profile on Linkedin. The creator assured that he and his team have ambitious plans for the Far Cry brand, and fans should expect "great things" from the series.
Recall that the series needed a new boss, as in 2021 Ubisoft lost executive producer and creative director of the brand, Dan Hay. He was the man responsible for the current shape of the franchise - he had overseen its development since the days of Far Cry 3, which blazed the trail that the series still follows today.
After Hay's departure, the supervision of the Far Cry brand was temporarily taken over by producer Sandra Warren, associated with the series since the days of Far Cry 2. Ultimately, however, Ubisoft decided that Drew Holmes would take over the position permanently.
We know that Far Cry 7 is already in the pipeline, on which, in addition to the Ubisoft Montreal branch, Ubisoft Toronto is said to be working. In addition - according to rumors - a spin-off of the series, which will focus on multiplayer mode, is also planned. For now, it is not known when these projects will be officially announced.
Far Cry 6 was released on October 7, 2021 on PC and PlayStation 4, PlayStation 5, Xbox One and Xbox Series X/S consoles.