News
video games
03 September 2023, 23:21
Work Begins on Hogwarts Legacy Sequel (Leak)
Credible reports have emerged on the web, according to which work is already underway on a sequel to Hogwarts Legacy.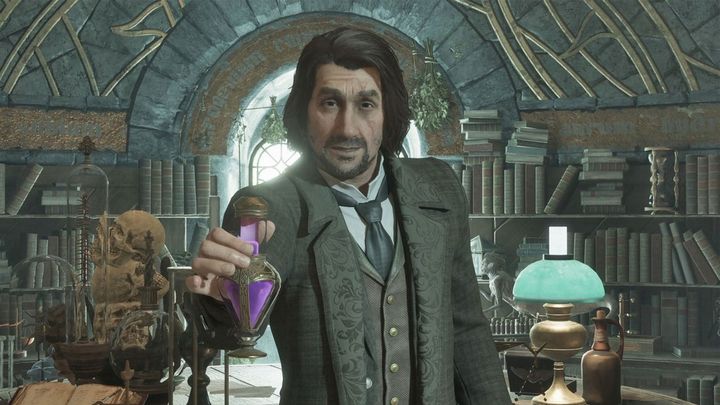 According to new reports, work is already underway on a sequel to Hogwarts Legacy, one of this year's top hits.
The source is a twitter profile MyTimeToShineHello, which specializes in leaks mainly about the movie industry, especially Warner Bros. which is the publisher of Hogwarts Legacy
In the past, this source has repeatedly shared information that, over time, turned out to be true. For example, the user revealed that a Booster Gold show from the DC Comics universe is planned, before it was officially announced.
That there will be a sequel to Hogwarts Legacy, we have been almost certain for a long time. The news is that work on the game is already underway.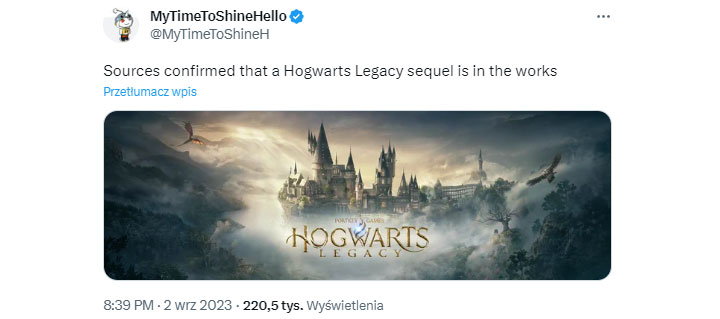 Source: MyTimeToShineHello / X/Twitter.
Recall that Hogwarts Legacy was released on February 10 on PC, Xbox Series X, Xbox Series S and PlayStation 5. Xbox One and PlayStation 4 owners had to wait until May for its release. A Nintendo Switch edition is also planned for release on November 14.
The quick release of a sequel is not a surprise, as Hogwarts Legacy proved to be a huge success. In May, the publisher boasted that the game's sales had exceeded 15 million copies.