News
video games
22 August 2023, 19:50
Let's Watch Gamescom Opening Night Live 2023 - Geoff Keighley Announces a Night Full of Gameplays
Gamescom 2023 Opening Night Live is today. We will see such hits such as Cyberpunk 2077: Phantom Liberty, Tekken 8 and Alan Wake 2.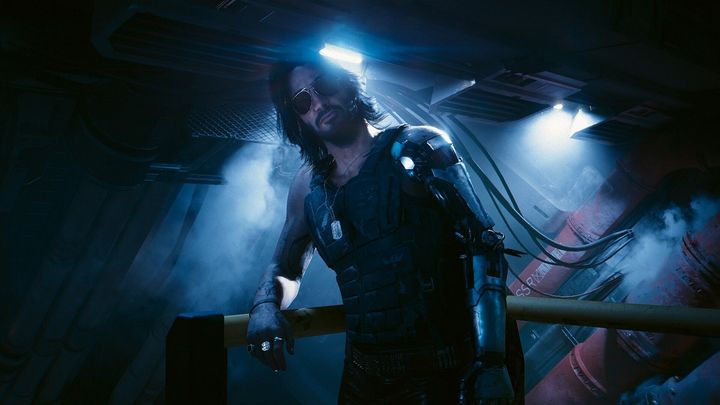 Source: Steam | Cyberpunk 2077: Widmo Wolności
i
The Opening Night Live show, which precedes the start of Gamescom 2023, will take place today. The event, hosted by Geoff Keighley, will be available to watch live at 11 a.m. PT. Among the games, we will see Cyberpunk 2077: Phantom Liberty.
Let's watch ONL 2023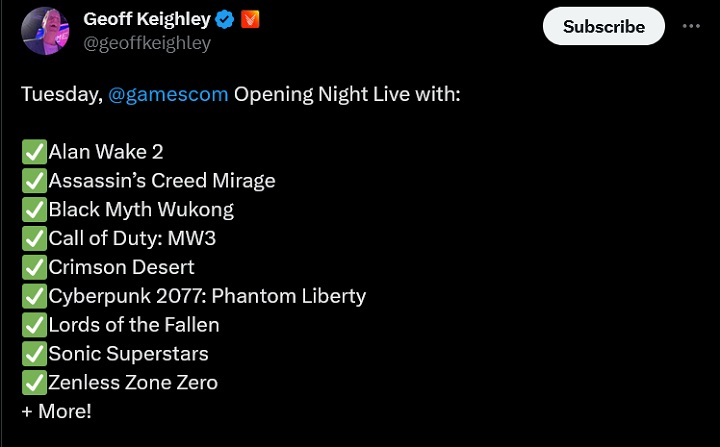 Source: Twitter | Geoff Keighley
Opening Night Live will take place today at 11 a.m. PT. You can watch it on YouTube, Twitch or directly on the Gamescom page. The pre-show starts at 10:30 a.m. PT, where we will see showcases of smaller games. Geoff Keighley in one of his latest posts on Twitter announced that the main show will include such titles as:
This, of course, is not all the games that will be at the show. Earlier Keighley informed that the event will last about two hours, so we will certainly see a lot of interesting titles. This year's ONL will focus primarily on games already announced, and the event will, in a sense, be an update that will showcase them.
Gamescom itself will take place from August 23 to 27, and coverage of the event will be available on YouTube and Twitch. You can read more about it here.