News
video games
25 May 2023, 14:01
Metal Gear Solid 3 Remake Compared With Original
The PlayStation Showcase brought the official announcement of the remake of Metal Gear Solid 3. Konami's game will serve us the classic story in new clothes.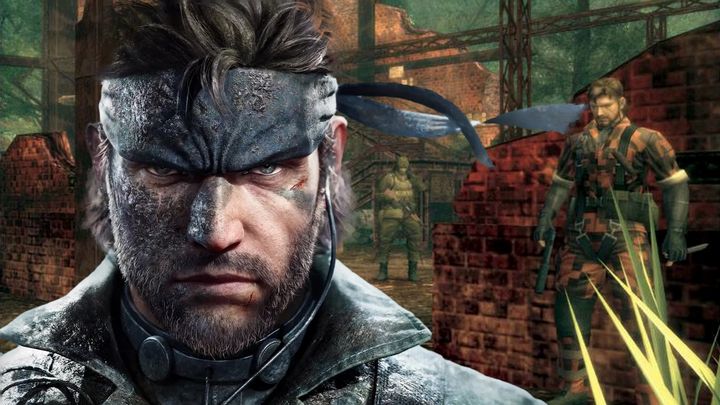 Despite the passage of years, released in 2004 Metal Gear Solid 3 is still considered one of the best representatives of the action game genre. And although the title's visuals have aged quite well, Konami has decided to refresh the classic and adapt it to modern standards. Metal Gear Solid Delta: Snake Eater - because that's the title of the remake - will present the story we know so well in a new, more beautiful edition.
As the developers managed to share the first artworks from the upcoming game, comparisons of the remake to the original appeared online. As expected, the difference in visuals is colossal. Anyway, see and judge for yourself:
On the official website of the game, Konami stresses that the rich storyline and extensive survival combat features familiar from the original will be enhanced by "unparalleled graphics" and "immersive sound." Admittedly, we haven't yet been able to experience the latter with our own ears, but when it comes to the visual layer, it's clear that the developers' assurances weren't just idle talk.
Contrary to recent reports Metal Gear Solid Delta: Snake Eater will not be a Sony exclusive. In fact, the remake will come to PlayStation 5, as well as Xbox Series X/S and PC. Unfortunately, Konami has not revealed when we can expect the game's release.