News
hardware & software
30 September 2020, 23:55
PS5 Will Offer More PS4 Games but Without Some Features
Internet users have found an interesting piece of information. The source code of PlayStation website indicates that Sony intends to add support for more PS4 games, but there will be some problems and missing features.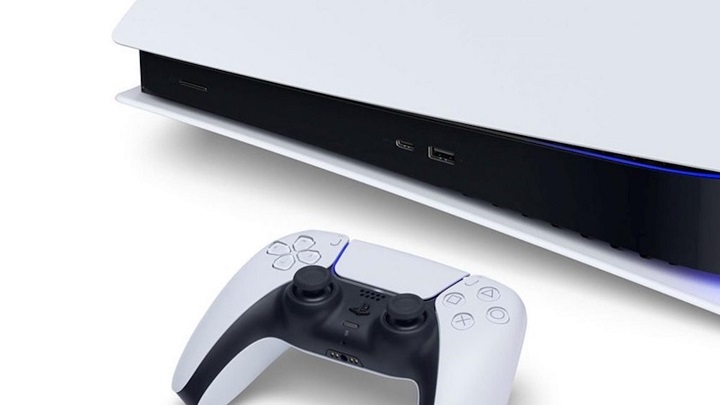 The PlayStation website reveals some details about the features of Sony's new console.
Recent reports about ninth generation consoles focus mainly on either launch titles or the power of SSD. However, much earlier there was the issue of backwards compatibility, especially on PlayStation 5, which, as recently confirmed, will run almost all PS4 titles. More information about the feature was discovered by internet users. It started with an entry by Reddit user Kgarvey, who decided to check out what was hidden in the guts of this website. There was even some information about system update required to play some PS4 game. This seems to confirm that Sony will gradually allow for subsequent eighth generation games to be playable on PS5 with subsequent updates:
"This PS4 game isn't supported with your PS5's current system software. We're continuing to make more PS4 games playable on PS5. Update your PS5, and then try playing the game. Playing PS4 games on PS5, some functionalities available on PS4 may not be available. See www.playstation.com/ps5-backwards-compatibility for more details [currently dead link - author's note]".
Unfortunately, there had to be some problems. First of all, in the website's code there is a message informing about "unexpected operation" of PS4 games when running them on PlayStation 5. We can assume that Sony simply protects itself in case of unexpected errors. However, the fact that the company anticipates the possibility of such errors appearing makes you think. The same goes for the mention of the potential absence of certain features on PlayStation 4 titles when they are launched on the new platform. There was also a message about the need to use the new vibration system and DualSense controller triggers:
"Unexpected action may occur on the PS5 when playing this PS4 game".
"This game will work on PS5, but some features of the PS4 version may not be available".
"Vibration function and Trigger effect required".
Luckily, there are also a few positive aspects. There is a mention of Turbo mode in the source of the page. Details, of course, aren't given, but it's probably about the announced feature to improve the performance of PS4 (and PSVR) games. There's also a confirmation of the wish list support (previously only available in the browser version of PlayStation Store), as well as the ability to chat with other PlayStation 4 players and share songs, albums, playlists etc. with friends. In addition, the fifth PlayStation will enable its users to create events with up to 100 players. We will also receive information about the presence of a selected game from the console's digital shop in the PS Plus collection.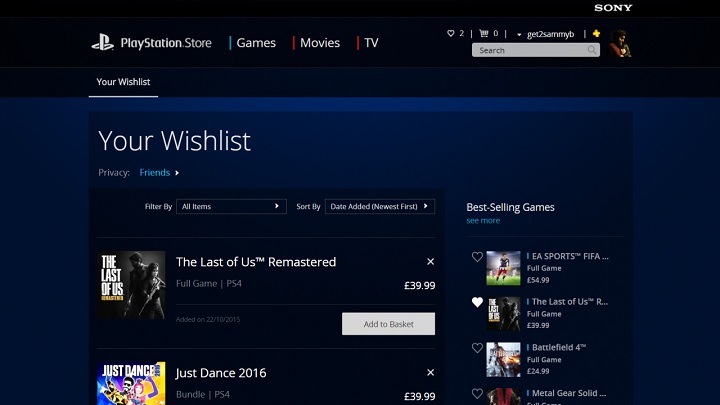 The wishlist will finally arrive on Sony's console.
The upcoming release of PlayStation 5 (which will take place on November 12) should be followed by a gradual disclosure of further information by Sony. The company has already revealed quite a lot about the device, but there are still many uncertainties. Fortunately, this will change soon. The chance to check out the PS5 was given - apart from Travis Scott - to Japanese youtubers, who certainly won't hesitate to share their impressions of using the console. We will have to wait at least until October 4, 2:00 AM PT for their accounts.