News
video games
11 January 2022, 11:54
Take-Two CEO Explains Zynga Acquisition - Mobile Installments of Popular Brands
Take-Two's CEO shared the reasons behind yesterday's acquisition of Zynga. The company intends to move its key brands into the mobile and F2P market.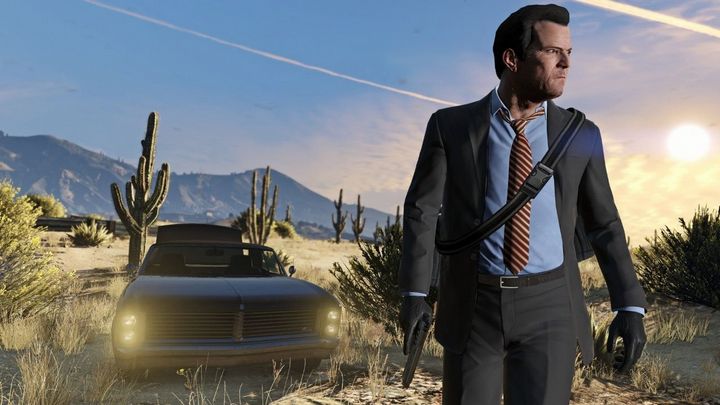 IN A NUTSHELL:
Take-Two's CEO has revealed the reasons behind the acquisition of Zynga;
The developer is to help create mobile games based on the iconic T2 brands;
Among the titles listed are GTA, Red Dead Redemption and BioShock.
Take-Two acquired American mobile game developer Zynga yesterday. The event is significant for several reasons. Firstly, it is the largest such deal in the history of the gaming industry. Secondly, it makes Take-Two is a leader not only in the console and PC game category, but also a giant in the mobile market.
Of course, we could guess the reasons for this decision. Fortunately, we did not have to wait long to receive confirmation of the speculations making rounds on the web. During a presentation for investors, Strauss Zelnick, CEO of Take-Two, commented on the transaction and presented the opportunities it brings.
The presentation included, among other things, a graphic (via IGN) showing the benefits of buying Zynga. Take-Two has acquired an experienced team with many popular titles to its credit. The company has also gained the opportunity to bring its biggest brands to mobile gaming, including GTA, Red Dead Redemption, BioShock and Max Payne.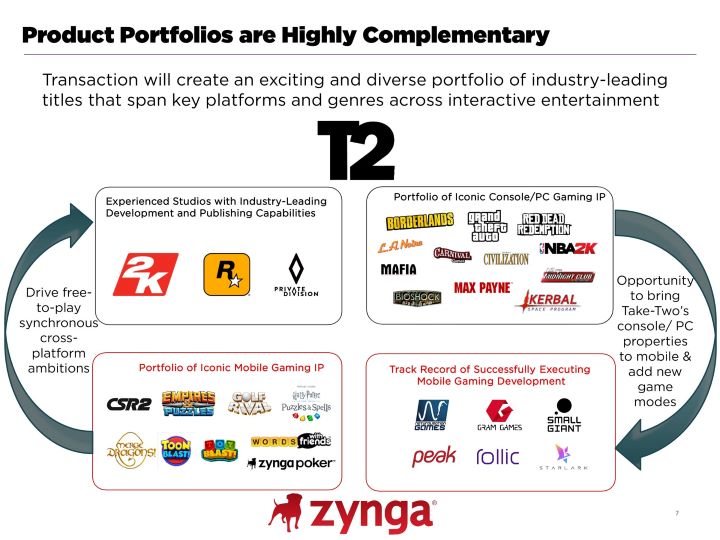 Source: IGN
Strauss Zelnick shared additional commentary during the Q&A session.
"Perhaps most importantly we have the ability [with Zynga] – from both a development and a publishing point of view – to optimise the creation of new titles; new titles based on Take-Two's core intellectual property. We believe we have the best collection of console and PC intellectual property in the interactive entertainment business – and it's basically nearly entirely un-exploited from mobile and free-to-play around the world."
It seems that in the future we will live to see a large number of mobile edutions of the iconic titles from Take-Two. For now, Zelnick hasn't revealed which of them will be used first. It's possible, however, that before the anticipatedGTA 6 sees the light of day, we will be able play a few small free-to-play game from the brand. The question is how players will react to such a move.