News
video games
10 May 2023, 14:32
When is Assassin's Creed Mirage Coming? Acclaimed Insider Reveals New Details
According to credible rumors, Assassin's Creed: Mirage suffered a delay of several months. Assassin's Creed Nexus was also said to have been delayed.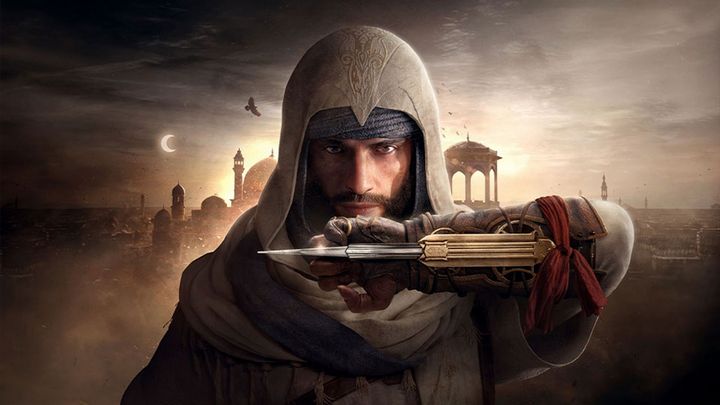 Ubisoft still hasn't revealed an official release date for Assassin's Creed: Mirage, the latest installment of its most popular series. This means we have to rely on rumors, and these suggest that we will still have to wait a long time for the game.
According to these reports, the release of Assassin's Creed: Mirage has been delayed until October, this year. Initially, Ubisoft was planning to release the game in August.
Several months of delay was also to be experienced by the yet unannounced project known as Assassin's Creed Nexus, an installment of the series developed with VR in mind.
The source of these rumors is insider Tom Henderson. He has a very good reputation, so there is no reason not to believe his reports.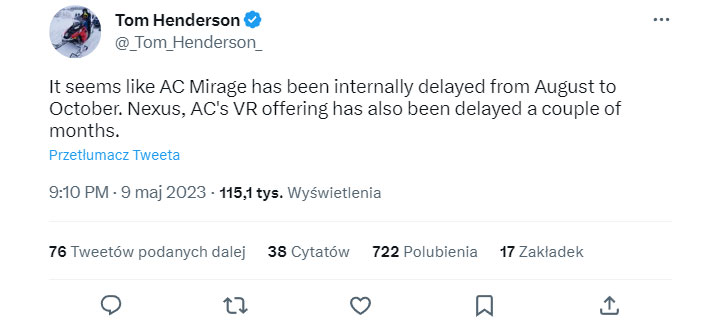 Source: Twitter.
Ubisoft has had its fair share of problems in recent years with the release of underdeveloped games (suffice it to cite the disaster which turned out to be Tom Clancy's Ghost Recon: Breakpoint), so if the developers of Assassin's Creed: Mirage need more time, it's good that the publisher decided to give it to them.
It's worth mentioning that all major installments of the series have so far been released in October or November, so fans are accustomed to releases during this period.
AC: Mirage will be released on PC, Xbox One, PlayStation 4, Xbox Series X/S and PlayStation 5, as well as on Amazon Luna's streaming service.